Robert E. Lee Surrenders at Wakefield High School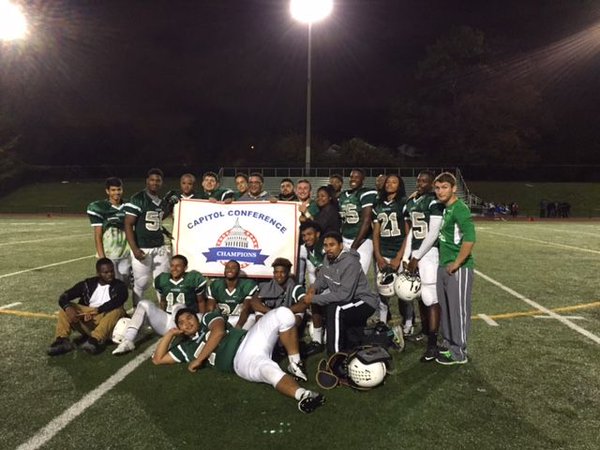 Warrior Gridiron sealed the playoff turf last Friday. The team played their last game of the year against the Lee Lancers at home on Friday, November 6th. They won the Conference 13 Championship. There is no one person responsible, but it doesn't hurt that Coach Hogwood is Wakefield alumni and earned these boys respect through determination and hard work. There is also the score maker, Leon Young. He can play any position, any time. The dynamic duo of Colton Poythress and Chris Robertson should not be ignored. The defensive line is a thing of perfection. They are on an eight game winning streak going into the playoffs tomorrow.
Last Friday, the Warriors had just come off a solid 42-0 win against the Thomas Jefferson Colonials on October 30th. That was a great game for Leon Young, who scored 4 times in that game, three times in the second quarter. Also, the defense played solid throughout the game; they guaranteed  the Warriors the shutout.
Since it was the last home game of the regular season, it was Senior Night. The Warriors jumped out early on top, 7-0, with a 30 yard pass from sophomore QB Colton Poythress to senior TE Chris Robertson for the score. Then, after a good defensive stop, the Warriors scored again with a touchdown pass from Poythress to junior Fred Bowles. Wakefield would score two more times in the first quarter from another touchdown pass to Chris Robertson and a 10 yard touchdown run from Leon Young. Young said, "it was a good team win. People came firing off on all cylinders and executed great."
In the second quarter, the Warriors scored twice from a 3 yard touchdown run from Leon Young and a 21 yard touchdown pass to Isaiah Archer. Archer said, " I remember when we used to go 0-10 and now we turned it around to go 8-2; its incredible."
That 4th Touchdown pass from Colton Poythress tied a previous record for most touchdown passes thrown in one game. The Warriors would then hold on from there and cruise to a 50-18 win.
Coach John said, "we came out, played hard and smart, and executed great to get the win."
Another historic fact. This was the most points the Warriors have scored in school history. this is Warrior Gridiron's best season since 1964.
The Warriors next game is a playoff game against Potomac Falls. It is $8 to get in and starts at 7pm. Come out and show your support. It is a #GREENOUT!
Leave a Comment
About the Contributor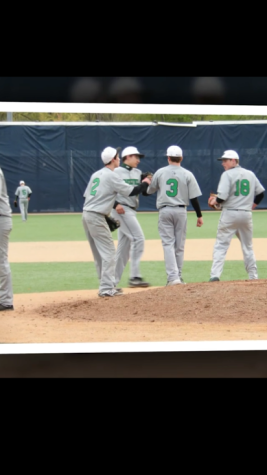 David Baron '18, Staff Writer
David is a sophomore at Wakefield High school and he plays Varsity Football and Baseball.

When he is not playing sports, he enjoys chilling with his...