Students Of The Month Are All Smiles
Give a hand for our October Students of the Month!
Being selected as a SOM means so much to the students and teachers, too. It let's the teachers know that they are getting through to us, helping us strive for better. So clap it up Wakefield, and keep reading for what the October Students of the Month had to say about receiving the award.
Freshman Ethan Thomas – "It is a great feeling to be student of the month. It is an honor to be chosen as a freshman. I'm proud of myself and this will push me to work even harder"
Junior Qumari Mullins – "Empowered."
Freshman Maryann Dipp-Zabaleta – "It feels good to be student of the month."
Sophomore Nick Cameron – "It feels good. I gave it 110% and I'm glad I came out with the win."
Freshman Ariana Sousa – "It was amazing because from all the hard work I did, getting to be student of the month was worth it."
Junior Brenda Caballero – "Terrific and Awsome-tastic."
Freshman Cindy Ramirez – "I'm very happy and excited to be chosen. It makes me feel good about myself knowing that I'm doing a great job."
Junior Fatima Alvarez Romero – "Wonderful!"
Freshman Anne Felipe – " It feels great to be seen by a teacher as the hardest working student out of all their students."
Senior Bree Hensley – "It feels nice to be recognized for my work."
Freshman Katrina Reyes – "It feels good to know that my teacher sees my effort."
Freshman Valencia Parker – "It feels great to be student of the month. I like student of the month because it encourages me to do well in school."
Keep up the great work Wakefield. Don't forget #Warriors, anyone can be Student Of The Month with a little hard work and dedication.
For the whole Student of the Month list click here.
About the Contributor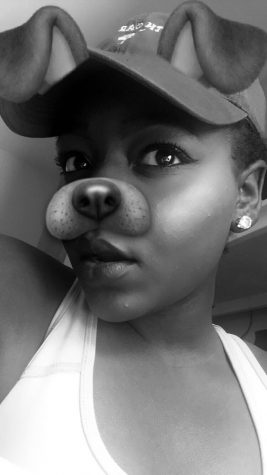 Kali Burroughs '18, Opinions Editor
Kali is a junior at Wakefield and this is her second year on The Chieftain staff. She enjoys shopping, laughing with her friends, and watching basketball....