3 Tips on Dressing for the Holidays
During the holidays, who wants to hear your mom, dad, grandparents, or that one aunt that never has anything nice to say, talk about your outfit choices? Nobody. Here are three tips on how to dress for the holidays.
Tip #1: Layer It Up!
When you layer, you're dressing for the season's weather, and for the coziness of family times. Layering up also cancels out the option to wear revealing items, so you won't have to ask big sis if grandma is going to make you change. Wearing long sleeves, scarves, and boots are great pieces for the holidays. If your family is one to have formal dinners, and you are expected to wear a dress or a skirt, keeping it to your fingertips will keep the adults at bay. Being cute, appropriate, and hiding that food baby can be done all at the same time.
Tip #2: Screaming With Colors!
Being too loud with your colors is something easy to avoid when picking an outfit for the holidays. Stick with the neutrals. When wearing neutral colors, it's kind of hard not to match, so you can skip the silent question of  whether it looks right. However, if outgoing colors are your thing, skip this tip. Be You!
Tip #3: Let's Not Cake Up The Make Up!
Wearing a light face of make up is the way to go; we don't want mom shedding a few tears and saying "they grow up so fast." Maybe keeping it simple is the way to go with a bit of concealer, powder, mascara, and lip gloss. Natural beauty is something that everyone has, so if you don't feel like going through all of that, keep it bare.
Happy Holidays #WarriorNation!
View Comments (1)
About the Contributor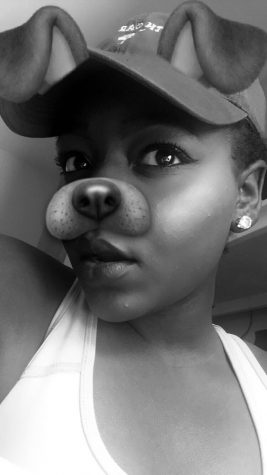 Kali Burroughs '18, Opinions Editor
Kali is a junior at Wakefield and this is her second year on The Chieftain staff. She enjoys shopping, laughing with her friends, and watching basketball....