5 Things To Do over Thanksgiving Break
We have five days to ourselves over Thanksgiving Break, and we should spend it right! Here are some fun things you can do over Thanksgiving Break with your family, or on your own.
Tune in to the Thanksgiving day Parade: The Thanksgiving Day Parade is always super crazy and fun. A lot of people work very hard on this parade and it always comes together looking super awesome. Around a quarter of a million people show up to watch the parade at the Macy's department store. Sit down with your family, some pumpkin pie, turn on the TV, and enjoy the parade!
 Watch Football: At 8:30 Prime time live the Green Bay Packers play against the Chicago Bears. Football is a great way to bond with your family and it's fun to get excited for the game together.
Decorate your space: Decorating for fall will get you in a great mood! Putting out some autumn scented candles, or maybe even some pumpkins, too. There are plenty of fun DIY's for fall decor you can try out over the break on Pinterest.
Ice Skate: Ice Skating is always super fun for the holidays. Grab a couple friends and go down to the ice skating rink and enjoy some hot cocoa. Ice skating always puts you in a good mood and makes you feel ready for the season!
Volunteer: There are many places that could use volunteers on Thanksgiving Day. There are places like soup kitchens, shelters or hospitals you could volunteer at. Giving back is the perfect thing to do on Thanksgiving Day! If you don't know where you want to volunteer, check out this website.
Have a super fun and safe Thanksgiving break and eat lots of turkey!
Leave a Comment
About the Contributor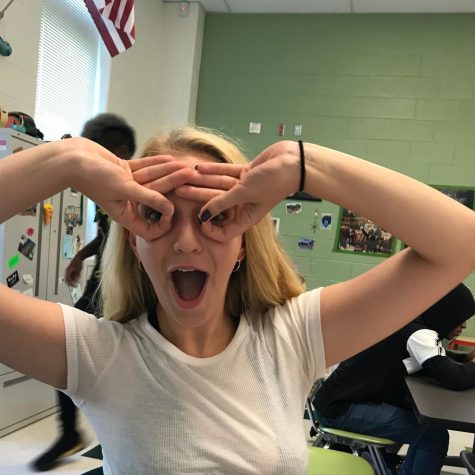 Elena Arrowsmith '19, Editor In Chief
Hi my name's Elena! I'm a senior here at Wakefield and I've been on The Chieftain since my freshmen year. I work at Dogma Bakery where I get to hang out...