Wakefield Boys Basketball Preview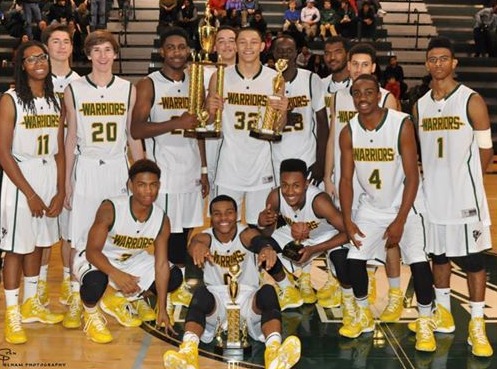 Basketball season begins today. The rosters and schedule are set and the season is ready to begin. The Wakefield boys basketball team had a very good season last year. They won twenty three games in a row.
For this season, the Warriors have many new faces.  Returning to the team are senior Deng Nhial, junior Alan Treakle, senior Richard Deemer, and senior Tim Ferguson. New players are going to have to step up if this team is going to make it to the playoffs.  Sophomore Mahmoud Eltaher said, "It's going to be interesting because we have never had a team this young. It is going to be exciting to see what we all can do."
Senior Deng Nhial said one of the most important games will be "the annual TC Williams game on Saturday, December 5th. There is a history there." Another important game will be the February 2nd Edison game according to Alan Treakle. All of the players agree that the George Long Holiday Basketball Tournament is hype. It is December 28th through the 30th. It is the move, #warriornation.