Varsity Girls Basketball is Determined This Season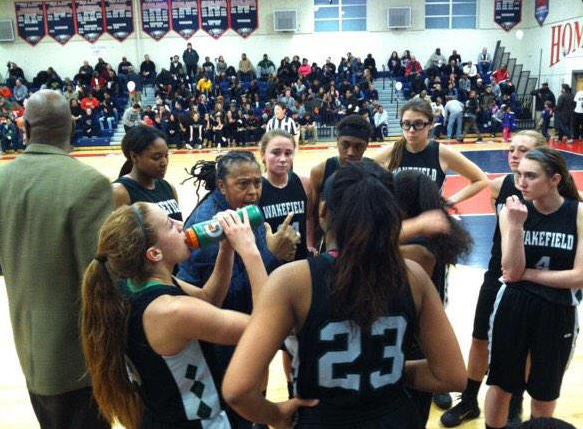 The time has come. It's finally basketball season! Last season the Girls Varsity Basketball team did amazingly well. Last year they ended the season with a record of 14 wins and 12 losses.
Sophomore Jami Tham has stepped up from last year to become a starter on the Varsity team. She said, "It feels good even though I'm the only sophomore on the team. I'm an example to the freshmen on the team, and I'm comfortable taking the lead when I need to. Even though I'm the only girl in my family to play basketball I've learned a lot from my brothers Anthony and Domonique."
Junior Summer Matlack has played on the varsity team for all of her high school career. She has seen the Varsity Basketball program change and grow. She said, "I think this year there will be contribution on the court from a lot more people, and this year since we are playing a harder schedule we will be better prepared for the tougher competition."
The girls have started the season off with 2 scrimage wins. Come support them on Saturday December 5th as they play their first home game, the annual TC Williams game. They play at 5pm and the Boys play at 7pm.