One of The Greatest Female Music Groups Remembered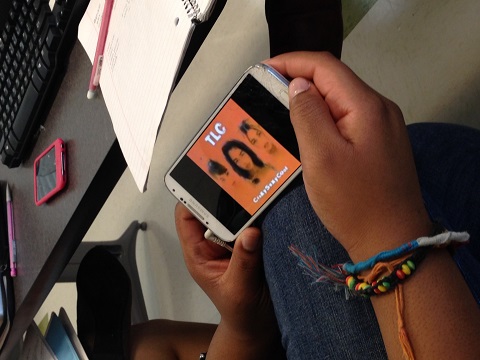 Over 64 million records sold worldwide, and infectious songs with sultry meaning. A tragic and sudden loss. This can only be the mega girl group known as TLC. TLC was responsible for changing the R&B industry, paving the way with new sounds and ideas. The women behind the phenomena are Tionne "T-Boz" Watkins, Rozonda "Chilli" Thomas, and Lisa "Left Eye" Lopes. TLC was founded in Atlanta, under the name 2nd Nature. An original member, Crystal Jones, put out a notice that she wanted to start a girl group, and needed two more members. Tionne and Lisa saw this as their chance to make it big in the music industry, and joined the group. The girls set up a meeting with Perri 'Pebbles' Reid (Executive of Pebbitone Records) and her husband Antonio 'L.A' Reid, who eventually renamed them TLC for 'Tionne, Lisa, and Crystal. Crystal was cut from the group soon after, and the two remaining members set out for a third girl. They eventually came across Rozonda Thomas, who was the missing piece of the puzzle. The girls set off into the music world, becoming the second best selling female group of all time.
Their looks and music were what defined and established them as a group. TLC had songs that were not only catchy and filled your body with a desire to dance, but had deeper meanings that covered controversial topics. "What About Your Friends" spoke about knowing who your true friends are, and standing up for them when the time comes. Perhaps one of the most iconic songs was "Waterfalls", which addressed illegal drug trades, HIV/AIDS, and safe sex. TLC were known for their female empowerment ballads. "No Scrubs" talked about broke, lazy, deadbeat men, and how no woman should ever be with one. "Unpretty" tackled body image issues, true beauty, and finding one's self. TLC were advocates for safe sex, demonstrated by various songs, and wearing condoms in their hair and safety pinned to their clothes in music videos, interviews, and concerts.
Ooooooohhh… On the TLC Tip (1992), CrazySexyCool (1994), and FanMail (1998) did exceptionally well on the charts, These albums were praised for their innovative sound and views on current social topics. They took a break from music for a few years, then decided to make a fourth album. While working on this album, 3D (2002), tragedy occured. On April 24th, 2002, Lisa "Left Eye" Lopes died when she flipped her car over. She was announced dead on impact. She was the only passenger who passed away; six other occupants sustained minor injuries. At the time of this devastating accident, the three had been together for 10 years. Lisa's death shocked not only the music industry, but also the world. Artists and fans alike mourned the loss of the star, and thousands attended her funeral. Even with a missing member, TLC did finish their fourth album. While only two members remain on this earth, the heart and soul of TLC will live on, and continue to inspire musicians.
If you have never listened to these talented ladies, start with the song, "Diggin' On You" from their album Crazy, Sexy, Cool. You will know what all of the hype is about.
Leave a Comment
About the Contributor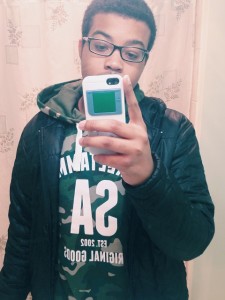 Fabio Marte '16, Staff Writer
"Journalism can never be silent. That is it's greatest virtue and it's greatest fault." -Henry Antole Grunwald