Pep In Their Step: Our Wakefield Cheerleaders
What's a Football team without cheerleaders? Cheerleaders provide the school with spirit and the team with a motivation to succeed. Wakefield is known for its talented, dedicated, and beautiful cheerleaders. Cheerleading is not easy; every day after school they practice to perfect their cheers, and they sacrifice every Friday to cheer their hearts out at the football games. They even amplify school spirit at all of the major events: Pep Rallies, the Ground Breaking Ceremony, the First Day of School, and various sports send offs just to name a few. Madeline Periandri-Harrelson '14, a member of the Varsity squad since Freshman year, shares, "cheerleading may be a big time commitment, but I enjoy every second of it."
Anyone can recognize a Wakefield Cheerleader; they have a special pep in their step. Fans who consistently attend the games know the cheers by heart, and watch, awe-struck, as the cheerleaders flip around the track and stand one-legged 20 feet in the air. This year, Coach Willis has the cheerleaders in four squads: Freshman,  JV, Varsity, and the Competition team. Our cheerleaders are not only extremely talented, they also give back to the community. They participate in various volunteer activities like walking and cheering along a 5k and selling programs at the football games to raise money for Wakefield Sports.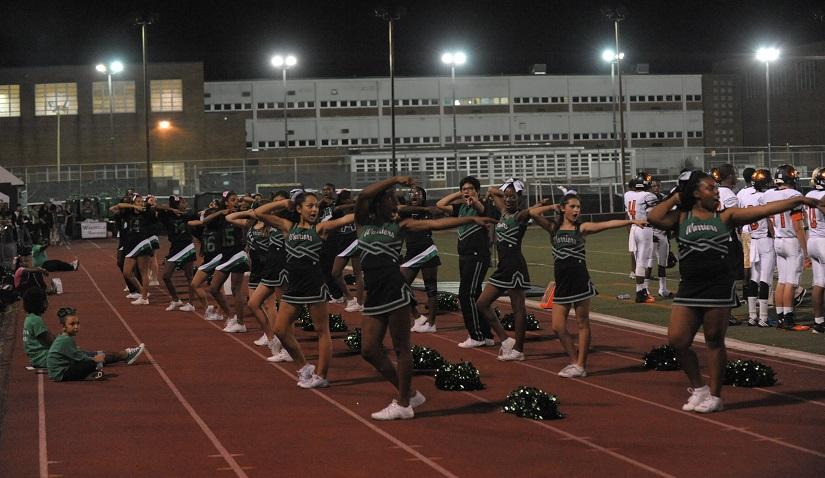 Aside from cheering at every football game, the cheerleaders also showcase their talents in the end-of-the-season competitions. This year, they competed against seven other schools and were very successful, receiving no deductions in the first round. They finished in 4th place at the October 16th competition, and 6th in the October 23rd competition.
There are no breaks for this squad – many of the cheerleaders are already looking forward to cheering the basketball team to victory during the winter season. Their love of the sport is evident, as Brooke Giles '14 comments, "The end of the season is always sad, I count down the days until I get to practice with my team and best friends again."
Leave a Comment
About the Contributor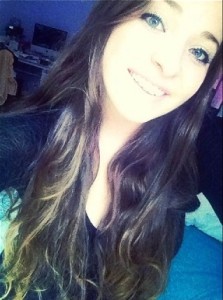 Madeline Brophy '14, Photography Editor
Madeline is hungry for Life - and not just the cereal.