Pregnant and Still Coaching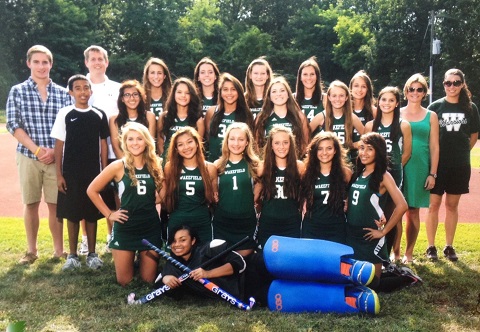 Athletes typically have many fears while playing a sport: getting injured, not playing their best in a game, disappointing their fellow players, etc. A unique fear of the Wakefield Field Hockey team is that their coach's water might break.
Coach Lucienne Grause, has played Field Hockey since 5th grade. She has an impressive resume, graduating from Columbia University's Teachers College and working as a gym teacher since then. Mrs. Grause has been the coach of the Wakefield Field Hockey team for two years. You can ask any player and they'll tell you: she's transformed the team. "Her love of the sport and tenacity are infectious" Sophi Sandoval '14 (H-B Woodlawn) comments. Rain or shine, Coach Grause was on the field for immeasurable hours, working with the players, pushing them through drills and challenging runs despite the fact that she was 9 months pregnant. In fact, Bekah Peterson '14 added, "Coach was there, cheering us on, until the day before her due date." This sheer love of the sport motivated the players, and led them to victory against George Mason and Hayfield in overtime. All in all, Coach Grause has transformed the team and developed the program; she started a JV team, increasing the seriousness of practices, and providing bonding activities.  As Rebecca Frandy '15 comments, "Coach Grause has made me feel that I am not part of a team, but a family."
Leave a Comment
About the Contributor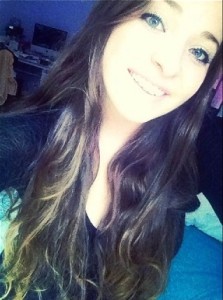 Madeline Brophy '14, Photography Editor
Madeline is hungry for Life - and not just the cereal.