The Secret Door to Wakefield's Past
An unknown dark closet. Over 100 yearbooks. More than 15 scrapbooks. Antique statues. Forgotten trophies. Vintage clothing. Video tapes of special events. All of these historical items are trapped in one room: The Alumni Closet. Few students know about the secret door next to the library. The Alumni Closet is filled with Wakefield artifacts which include a Cross Country Championship trophy that dates back to 1957 and a beaten up football from the district championships in 1964.  Mrs. Peggy Johnson, graduating class of '66, is one of the people who helped organize the Wakefield artifacts in the closet; she is also one of the members of the Alumni Organization. "Every year we raise money and give it out in scholarships. This is our way of giving back to the school" Johnson stated.
Old drill uniforms, cardigans, jackets, a football jersey, cheer-leading outfits and basketball uniforms are on display against the far right wall. However, there's more to it than just sports. To the left of the bookshelves stands a totem pole from Wakefield's early history. Many yearbooks are lined up on the shelf to the right, starting from 1953 to the present. A History by Headlines is also found on these shelves. It is an overview of the decades of hall of fame entries, scholarships, sports, clubs and other significant details; it is filled with Wakefield's history. If anyone is interested in buying either a yearbook or a History by Headlines book, contact the Alumni Organization: [email protected]. Next to the yearbook shelves is the weathered 1964 District Championship football. Below that scrapbooks are piled up one on top of another. Mrs. Johnson explained, "clubs used to have scrapbook competitions."
The Alumni Association's main goal is to give thanks to the Wakefield Community. These members devote their hearts and souls into giving back to the school. "We do it all for you guys"  Johnson said.  The closet is a way to show how Wakefield has evolved through time, and to treasure the memories and influences this great school has had on people.
Leave a Comment
About the Contributors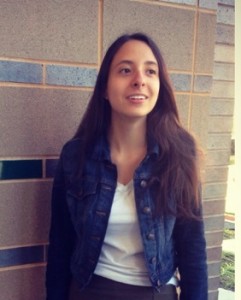 Stephanie Gomez '14, News Co-Editor
Lived in Arlington since 96. An easy-going, caring, lovable and enthusiastic human being. Batman lover, and 80's freak. I'm going wherever the wind takes...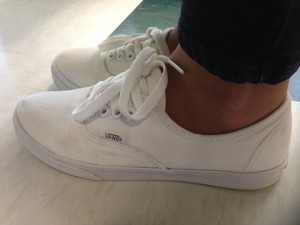 Midnight Blue '14, Staff Writer
Born in Washington D.C but raised in Arlington,Va. Midnight blue and black are my favorite color. I like to shop a lot and do my nails. Someday I would...