Indie Album Of The Month
Cage the Elephant is a '00s garage-rock alternative band from Kentucky best known for their song "Ain't No Rest for the Wicked" released in 2008. Cage the Elephant issued their third album, Melophobia, just over a month ago on October 8th, 2013. Melophobia means "fear of music". The album was created as an attempt to begin forming a new sound. Melophobia is a perfect mix of the Pixies, the Strokes, and Tame Impala. Melophobia is one of the highest rated albums of the month with a ranking of 4.5 starts from Rolling Stone, Alternative Press, and Consequence of Sound. The album has a length of 37:23 with a line up of 10 songs.
 Please Refer: 
1.

"Spiderhead"

3:42

2.

"Come a Little Closer"

3:49

3.

"Telescope"

3:48

4.

"It's Just Forever" 

(featuring Alison Mosshart

)

3:30

5.

"Take It or Leave It"

3:27

6.

"Halo"

2:57

7.

"Black Widow"

3:07

8.

"Hypocrite"

4:08

9.

"Teeth"

5:27

10.

"Cigarette Daydreams"

3:28
Leave a Comment
About the Contributor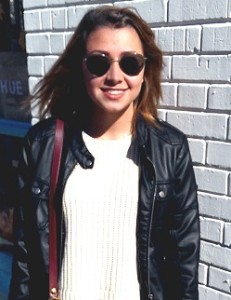 Kailee Blalock '16, Entertainment Editor
pressed against the pane could see the veins and there was poison out
resting in a raze the inner claims I hadn't breadth to shake
searching for an...