Black Mamba Sheds His NBA Skin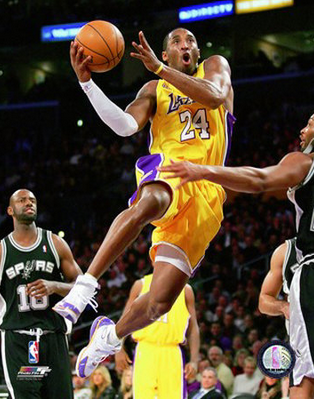 There is no surprise that Kobe Bryant is one of the greatest basketball players to ever come into the game. He went from middle school star to high school sensation to NBA legend. What is surprising is that he announced his retirement after this season.
According to ESPN, Bryant said, "I've known for a while, a decision like this, you can't make that decision based on outside circumstances. It has to be an internal decision, and finally I've decided to accept that I can't actually do this anymore, and I'm OK with that."
Kobe Bryant came straight out of high school into the NBA and did not play a single collegiate level basketball game. He has been compared to many stars, but most commonly compared to NBA legend Michael Jordan. Kobe Bryant, who has won five NBA championships with the Lakers and has spent his whole career in Los Angeles, announced that he will retire after this season, saying that "this season is all I have left to give."
How will the NBA game be after watching another one of it's talented superstars hang up the jersey and the gear? Bryant is one of the most lethal NBA players in the NBA. His quick speed and strength allows him to speed by opponents and drive to the basket and finish with a layup or a spectacular dunk. His tremendous ball handling and his dangerous jump shot make him one of the toughest opponents to guard being able to shoot from almost anywhere on the floor. Kobe Bryant is one of just four players in NBA history with 25,000 points, 6,000 rebounds, and 6,000 assists.
Bryant's tough competitive edge and his strength will obviously be missed; what the fans will miss the most is seeing their black mamba come through in the clutch and score big to help pull the win against their opponent.