Finding Dory: Coming Soon!
Remember when Finding Nemo came out way back in 2003? If so, then you remember Dory. Coming in the Summer of 2016, Dory is the star of the new movie Finding Dory! Ellen DeGeneres will continue voicing the very spunky fish, Dory, as she did in Finding Nemo. Relive your childhood! Watch the movie on the day it comes out!
The trailer was released less than a month ago and already has 18 million views. The question everyone is asking is who will voice the role of Nemo? In 2003, Alexander Gould played Nemo at nine years old, but now he is 21 and can no longer play Nemo. Hayden Rolence will be replacing Alexander Gould in Finding Dory!
Finding Dory is going to be an exciting adventure movie about Dory's past. As you may remember, Dory can barely recall her family, or anything really. In this movie, she will try to find out more about herself and her family.
About the Writer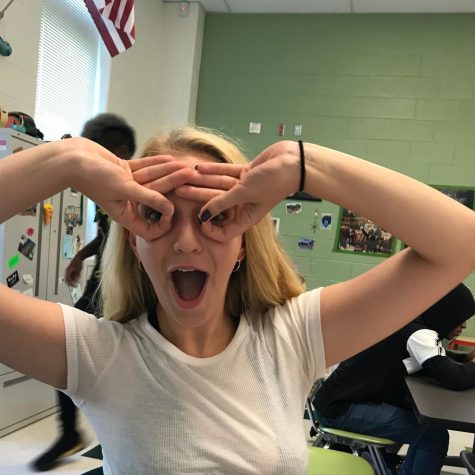 Elena Arrowsmith '19, Editor In Chief
Hi my name's Elena! I'm a senior here at Wakefield and I've been on The Chieftain since my freshmen year. I work at Dogma Bakery where I get to hang out...