What Should The Wizards Do?
With the team clearly underachieving, the Wizards are off to a slow start this season. Considering the powerhouses of the Western Conference, the Eastern Conference is relatively weak. This said, something is just not clicking with DC's squad. The Wizards currently lack depth on the bench, the Small Forward position, and on the Power Forward position. So, with all of these problems, what should they do? #JOHNWALL can't win them all.
This is a really talented team. With the perfect combination of veterans and youngsters. They had a great couple of years, especially on defense. Finishing in the Top 10 in "Opponents Points per Game" these last 2 years. This year, it has been a different story. There opponents are averaging 104 points per game. Good for 25 in Opponents Points per Game. The Wizards average 99 PPG.
While it seems there main problem is defense. The offense has not been consistent; the Wizards seem to have parted ways with their signature small ball, or at least it feels like it's just not the same as the last couple of years. They started the year trying to play this fast style of play which clearly didn't work. Making them second worst in the NBA in turnovers. Averaging 17 turnovers per game, only ahead of the Sixers who average 18 TPG.
So, what should the Wizards do? There are various options.
They could go and trade for someone before the deadline of February 18th. Markieff Morris has been getting interest from various teams. The Wizards should try to get this trade done immediately. In light of the most recent headlines surrounding Morris, he is ready to be on Wizards court. That should take care of the Wizards' defensive needs. Another more popular option is that in that they wait until the off-season to sign Kevin Durant.
The last thing they can do is wait and see. The season goes til April; fans can't last that long. See your Wizards play.
Leave a Comment
About the Contributor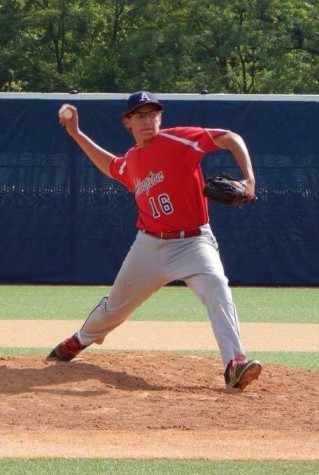 Jaime Segui '17, Sports Editor
Jaime Segui is a senior and is in his second and final year in The Chieftain. He's started off as a staff writer, writing mostly sports. This year, he...