Girls Varsity Take It to the Court in Holiday Tournament
The Girls Varsity Basketball team represented in Waldorf at the Winter Tournament. The ladies held their own in all three games.
Senior and Shooting Guard Olivia Ceccato said, "we came into the tournament with a great attitude, and wanted to show that side of town…who Wakefield is…we were making our mark. I know we could have gone further in the tournament, but it's not just about that. As a team we stuck together against those bigger teams and had some great plays."
Monday, December 28th, the girls had their first game against Westlake. They played very well and beat the team 62-52.
Junior and Point Guard Summer Matlack said, "I thought the first game, especially, we shared the ball really well and we had a lot of movement on offense…bringing us the win."
Tuesday, December 29th, the girls moved on to the next game against North Point. They played a hard game, falling to them with a final score of 41-56.  Matlack said, "we were down 10 at half time, and looked like we had already lost. When we came back for the second half, we really didn't get over the hump. So, to change that, I feel like we need to not be so discouraged when we are losing and use that as fuel to get back into the game."
Wednesday, December 30th, the girls played C.H. Flowers as runner ups in the tournament. They annihilated  Flowers, 55-23.
Freshman and Point Guard Tae'lor Willard said, "I think over all we did well. We had some bumps in the road…we had to find our rhythm again. In total, everyone played selflessly and played great team ball."
#WarriorNation, come out to see the girls play this week against Edison High School at 5:45pm.
Leave a Comment
About the Contributor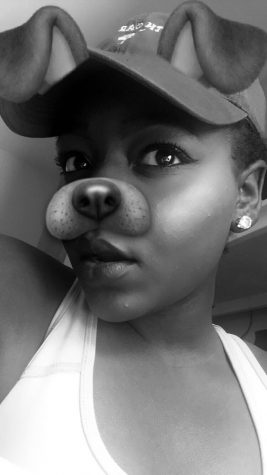 Kali Burroughs '18, Opinions Editor
Kali is a junior at Wakefield and this is her second year on The Chieftain staff. She enjoys shopping, laughing with her friends, and watching basketball....