5A All Region First and Second Team Players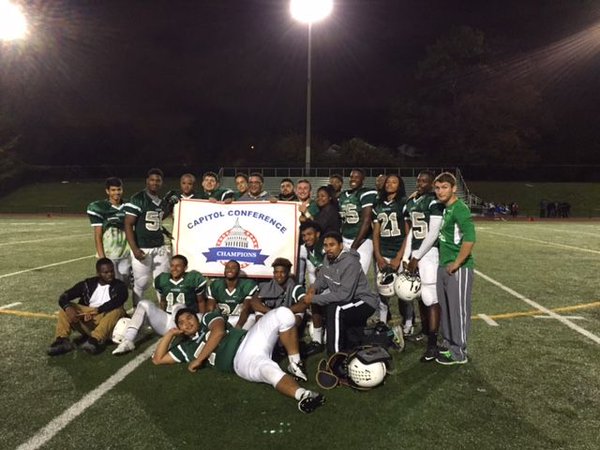 The Wakefield Warriors had an outstanding football season, finishing the regular season 8-2. They came out on top of the conference and clinched a playoff spot. They took an upsetting loss, getting knocked off in the first round of the playoffs by Potomac Falls 21-6. The team was so good, that five of our Wakefield players won two 5A all region first team, and three 5A all region second team player awards.
Winning this award means a lot to these high school seniors; it means they play the best in their position in the whole region to win this award. This award could put them on the radar to play college ball and have a future in football.
The players are:
5A All Region First Team Players
Anthony Tham (NG) '16
Leon Young (RB) '16
5A All Region Second Team Players
Ryan Jones (RG) '16
Kevin Greenwell (ROLB) '16
Maurice Gaskins (DE) '16
We caught up with a few of the players to see what they said about winning these awards:
Leon Young
"Knowing this would be my last year, I went all out on the field every play and couldn't have done it without help from my coaches for putting trust in me and my offensive line for setting the good blocks."
Anthony Tham
"I had the mentality that I was better than the other man I was going against and played that way and executed and got the job done."
Ryan Jones
"The whole offensive line was great and worked together to execute, set good blocks and produce positive yards."
Maurice Gaskins
"Our defense was unstoppable this season going 110 mph on every play and that helped me play the way i did."
Kevin Greenwell
"I worked out harder, practiced harder, and played every game like it was my last."
When you see these boys in the hallway, congratulate them for winning this recognition for being leaders on the turf, #warriornation!