SuperDAN: A True Wakefield Warrior
Daniel Brown, otherwise known as Dan, is a semi-finalist for the National Achievement scholarship, and is sometimes called superman for keeping his busy schedule. He's active in every way he should be and more, and his most recent nomination is just one in a long list of accomplishments.  The National Achievement scholarship is a scholarship through the National Merit Corporation which works with the PSAT. Students who achieve high scores on the test are nominated for the scholarship.  Though the work doesn't stop there, they then have to take on the application and go through that whole process to compete against 16,000 other applicants based on a state-wide representation for the scholarship money: 2,500 dollars.  The winners are announced sometime in the spring.
Dan seems to do everything: track and field, martial arts, and AP classes while still managing to maintain a high GPA.  How does he manage it all?  His response is simple, "sleep, food…I don't know I like doing what I'm doing, so that's why I do it."  It doesn't take much to keep one of Wakefield's top warriors running.  He's also a guy that's pretty hard to get down.  When asked if he ever feels overwhelmed, Dan replied, "Yeah sometimes…like today, today's not a great day, but that's okay." So what exactly does Daniel say to himself when he's overwhelmed or down?  "If I had to pick one [a mantra] it would be something my track coach said to me once, it was pretty inspiring.  He said, 'Suck it up Dan'." He chuckles at the memory.  He went on to add that his family is "very supportive".  This is a good thing since, with all his activities; a solid support system is needed.  Outside of the home, Dan said about his friends, "I have a great support group.  I wouldn't be able to do anything that I'm doing without all the people that are around me."
It seems as if the future is bright for Dan.  When asked about his plans after high school, it's obvious he has set his standards high.  Dan stated, "I hope to go to Stanford next year, it's my top choice."  What does he plan to study at that highly-accredited school?  He replied, "I want to study product design and international relations."  No matter what Dan Brown does, he will be successful. He exemplifies the Wakefield Warrior spirit, and we are all proud to have him as part of the Warrior family.  Good luck with the scholarship, and your future endeavors.
Leave a Comment
About the Contributors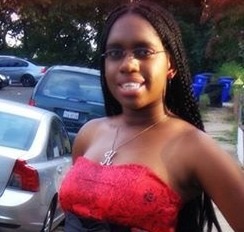 Kirsten Pettaway '14, Staff Photographer
One unique thing about myself is that I am an extreme couponer.