JV Boys Basketball on a Four Run Winning Streak
JV Boys Basketball racked up four wins in their games just before Winter Break. They have been off to a hot start; with a 6-1 record. There were some stellar moves on the court in the last 4 games.
JV boys basketball had a outstanding win against the Eastern Ramblers Tuesday, December 8th. The boys came into the game kind of slow. The team had a new line up, so they had to adjust to new personalities on the court. By the time 3rd quarter started, the Warriors had their footing. They played intense ball. Bench support even electrified the crowd… another reason to watch more of the JV Boys' games. They showed they can compete and not get derailed on their mission to WIN. The JV boys left the Eastern Ramblers looking for any solution to stop the red hot offense and the lock down defenses of our Warriors. The hard work of the Warriors paid off, and the team had a huge victory, 68-36. Of the game, Coach Dedrick said, "I think we played OK in the first half, but we didn't play like the team we know we are. Our loudest player, Juan Martinez, came into the game and played hard. Then, in the second half, we played like usual and gave it 100%."
The team won against the Anacostia Indians, 73-47 on December 11th. These warriors set the pace right away in the first quarter with a score of 21-1. In the second quarter, Anacostia moved up to 21-18. At the end of the 2nd quarter, Wakefield was still winning, 39-30. Coach D talked to the boys during half time. He said, "there was nothing really I had to change. I told the team they had to rebound if they wanted to win… and from there they did what they had to do."
The JV squad is known for putting points up 3rd quarter. Coach D said, "we always play like that. We score point after point in the third and it helps us a lot." With this win, the JV Boys set their season high in points, scoring a total of 73 points.
The Warriors also took two more wins against Stuart and Lee High School.
Go see the JV Boys, their fast pace style of play, and their nonstop teamwork. The JV boys now advance to 7-1 and look to rack another win in the next game against Edison today at 4:30pm.
Leave a Comment
About the Contributor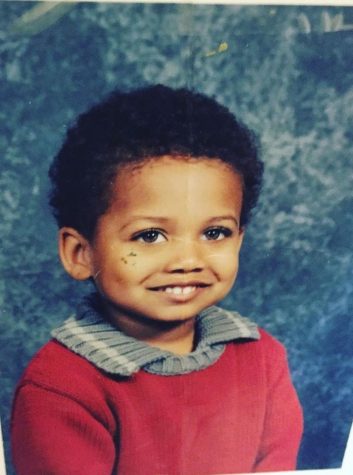 Nicolas Cameron '18, News Editor
Nicolas is a junior at Wakefield; this is his second year in journalism. He enjoys spending time with family and friends. Nicolas also enjoys going to...