Week Of Action: Kindness In Motion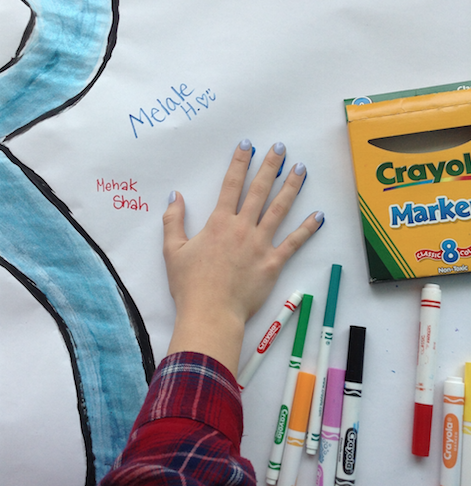 Bully victims are between 2 to 9 times more likely to consider suicide than non-victims according to this site.
Just before Winter Break, #warriornation had a week of action to prevent bullying and promote positivity and unity. Here are the results from the week of action. Veteran Wakefield Counselor Ms. Carruthers said, "The meaning of Week of Action is to encourage a positive school climate." Thus not only to prevent bullying, but to promote positivity.
Monday the Upstanders  handed out 1600 cards, and decorated all the windows in Town Hall with  positive quotes. Then on Tuesday, over 500 "Buttercup Compliments" were sent out to students! (Students could write nice things to their peers and the compliments were delivered with a Reese's Peanut Butter Cup.) On Wednesday, 120 students decorated cookies with positive messages and gave them to friends at lunch. Thursday was a big day. Over 600 compliments were taken out of the Upstander box of compliments! On the final day, Friday, over 200 students took the pledge to become an Upstander. 
Ms. Carruthers also said, "The most important part of Week of Action was to educate everyone on the different types of bullying and to encourage kindness." The Week of Action was very educational and everyone learned something new about anti-bullying and being an Upstander.
"The Week of Action gave students the opportunity to express compliments and positivity." said Wakefield Counselor Ms. Snyder. Instead of focusing so much on how horrible bullying is, the Week of Action focused more on how much of an effect kindness can have. "Every interaction someone has leaves an impact." said Ms. Carruthers. We hope that #warriornation learned something new about being kind to each other.
Leave a Comment
About the Contributor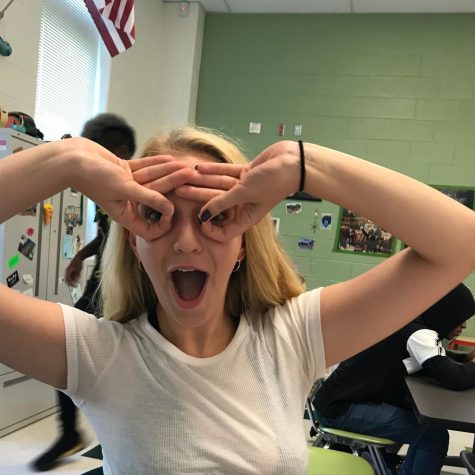 Elena Arrowsmith '19, Editor In Chief
Hi my name's Elena! I'm a senior here at Wakefield and I've been on The Chieftain since my freshmen year. I work at Dogma Bakery where I get to hang out...