Holiday Starbucks Drink Review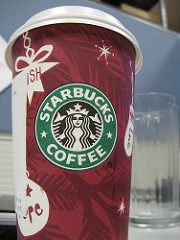 Starbucks' holiday drinks are only here for a little longer! Try them, you may like them.
Holiday Spice Flat White: 280 calories of holiday spices, micro-foam and Christmas Blend Espresso Roast ristretto shots all come together to make the Holiday Spice Flat White. As someone who doesn't necessarily like coffee, I don't really like this drink. It is slightly bitter with a strange aftertaste. Although it smells amazing; with an aroma of fall and winter, it smelled like a cloud of spices mixed with little bits of pumpkin.
Pumpkin Spice Latte: The color of this drink is kind of strange and slightly unappealing to me. It's a rusty orange color but the aroma of coffee and spices is a whole other story. It tastes exactly how it smells with a sweet coffee taste mixed with cinnamon and pumpkin pie. I can see why people wait for this drink every fall; even the coffee aftertaste is delightful!
Eggnog Latte:  Unfortunately, this drink wasn't as amazing as the Pumpkin Spice Latte. It smelled like any average coffee with tons of milk. Although the smell was decent, it was fairly bitter and kind of plasticy tasting. Almost as if I was drinking it out of a plastic bucket. Although the aftertaste was fairly okay, if you're okay with milky old coffee. Overall, this isn't that great of a drink.
Chestnut Praline Latte: Also called CPL, this is no disappointment. It smells like milk chocolate with a hint of coffee. It tastes like a mix of vanilla and coffee with a pinch of chocolate. Though, it's kind of bitter, it's the good kind of bitter.
Gingerbread Latte: I don't really know how I feel about this drink. The Gingerbread Latte is kind of good but also kind of bad. It smells weird, kind of like a mix of coffee, plastic and ginger. Though, it tastes bitter with strong spices and a ginger aftertaste.
Peppermint Mocha: This is probably my favorite drink, with a smell of pepperminty goodness mixed with dark chocolate. It kind of just tastes like hot chocolate but the peppermint aftertaste is great. This drink made my tongue feel rough like sandpaper, which was kind of gross. Despite the roughness, this is an overall amazing drink.
Caramel Brulee Latte: The smell of this drink was really pleasing, it smells like cookies, mixed with coffee and a hint of ginger. I was really disappointed by the watered down coffee taste. The aftertaste was okay though, a good combination of sweet and bitter. The Caramel Brulee Latte wasn't that great, but the sips afterward were bearable.  
Overall, most of these drinks weren't that enjoyable and tasted like weird coffee, but if you're into weird coffee, these festive drinks are for you!
View Comments (2)
About the Contributor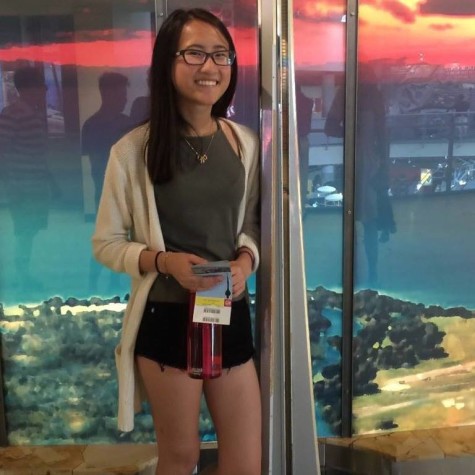 Katelyn Ly '18, Arts and Entertainment Editor
Katelyn is a sophomore at Wakefield, but this is her first year in journalism. She enjoys petting dogs, drinking tea, and meeting new people, although...