Our Very Own Teacher Athletes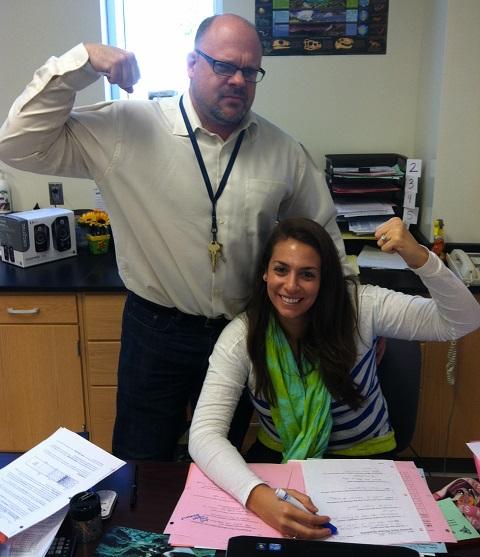 Which group of athletes get the least amount of attention in the school? (Yes, even less than the swim and dive team.) Teacher athletes. This group is the most unheralded bunch in the building.
Many students know the government teacher, Mr. Gregory Campbell. One little known fact about Campbell is that he is on a Master's Swim Team. Mr. Campbell has always loved the sport, "I started swimming in middle school at my local pool club; my school did not have a pool at that time." His admiration of the sport is derived from the spirit, skill, and his love of water. Campbell coaches the varsity swim team here at Wakefield. Though he's known to joke around a lot, Campbell runs a tight ship while swimmers are in the water. Campbell lifts weights, and loves watching wrestling. "Ideally, I would be able to do cardio in the morning and lift weights in the afternoon. Unfortunately, life gets in the way, like eating, sleeping and walking my dog." Mr. Campbell swam three times a week until he tore his tricep climbing over a wall while running through an obstacle course. He lifts five times a week, and is able to squeeze aerobics into his busy schedule. When not swimming or lifting, Mr. Campbell unwinds by playing video games on his Play Station 3; he says Skyrim is his favorite game.
Wakefield's Earth Science teacher, Ms. Kaitlyn Ruvel loves to run and ski. She started running in middle school and picked up skiing after graduating college. In two of her most recent half marathons, Ruvel finished in the top 10 percent. "I am pretty sure I could outrun a Sasquatch if one was chasing me" Ms. Ruvel jokes. Ms. Ruvel runs four to five times a week, does bi-weekly yoga and skis approximately ten times a year. When asked about this winter past time, she stated, "I wish I could ski every day of my life, that would be my wildest dream come true." According to Ms. Ruvel, all of her sports promote healthy lifestyles, relieve stress and are enjoyable. When not teaching or running, Ms. Ruvel cooks, crafts and is planning her upcoming wedding! Although she's not a huge sports fan, Ms. Ruvel says she loves watching the Olympics.
Teachers don't get nearly the athletic acknowledgment at Wakefield that they should. Mr. Campbell and Ms. Ruvel are only the tip of the iceberg as far as teacher athletes go. Stay tuned for more news about unsung athletes throughout the school year.
Leave a Comment
About the Contributor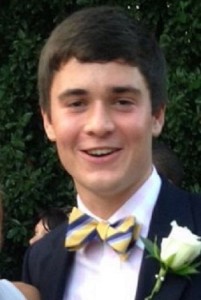 Leo Biette-Timmons '14, Sports Editor
Leo plays varsity baseball and swims. He is the captain of both, and has played each sport all four years of high school. Leo is the head Super Fan,...