Basketball Anticipation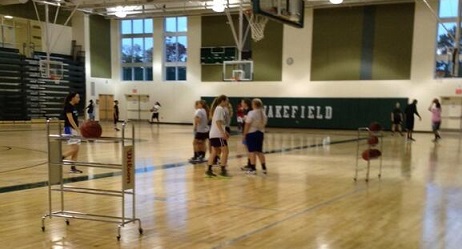 Get ready for basketball season! With the fall sports season coming to a close, and the volleyball nets taken down, both boys and girls basketball teams are anticipating another successful season. With conditioning and practices starting on the first day of school, both teams have been ready for the season to begin. Both of the Warrior basketball teams participated in a fall preparatory league, a great way to transition from the summer months to the winter season. Baskeball tryouts were held on NOvember 11th this year. Soon after the teams will be formed. The boys' team will even scrimmage against the South County Stallions on Tuesday, November 19th. Following this, the girls have a scrimmage on Thursday, the 21st against the Dominion Titans.
Last year was a strong year for both basketball programs. The boys made it to the Final Four of the AAA State Tournament. The girls did a great job as well, making it to the first round of the AAA Northern Region Tournament, but lost to West Springfield. Staff and students showed amazing support throughout the season which helped both teams tremendously. This season, the girls will christen the new gym, being the first team to have a game in the new facility! They will be playing on Tuesday, December 3 at 7:30 pm against McLean High School. The first boys' game will be December 7 against T.C. Williams High School. Both are highly anticipated games.
Super Fans, be prepared for eventful seasons filled with lots of action! Come out and cheer on the Wakefield basketball teams to victory. Sports are a huge part of Warrior Nation and our students love them. Michelle Noel '14, a well-known supporter of all Wakefield sports, said "I can't wait any longer for the season to start, I am so excited!" So much enthusiasm is housed here at Wakefield. Super Fan Leo Biette-Timmons '14 states, "the Super Fans are so pumped for the basketball season to arrive. We have a lot of things in store, so make sure you go to every game!" Let's follow Leo's advice. Don't miss any of the exciting moments that will unfold in the impressive new gym!
Leave a Comment
About the Contributor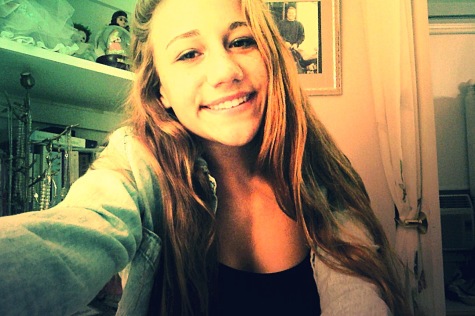 Olivia Ceccato '16, Arts and Entertainment Co-Editor
I am a Junior here at Wakefield High School. I play on the girl's varsity basketball team. I enjoy movies, sports, and being with friends/family. I have...