Oregon Wildlife Refuge Center Still Occupied Three Weeks Later
Armed local farmers still occupying a wildlife refuge
It has been three weeks since armed militants have taken possession of a federal wildlife refuge in Oregon. What do they want? The federal government to restore the people's constitutional rights. Which rights were taken? Vague answers are given, but no specific examples or cases have been cited. Mainly, it is about land rights.
Some are of the opinion that these armed men are terrorists. Here is a factual reference guide to the occupation.
Why is it so important that the take over be stopped? What does it have to do with us all the way on the other side of the country? According to Stanford News, David Hayes, a lecturer at Stanford Law School, called the situation a "dangerous one, given the 'call to arms' issued by the armed militants and their strong rhetoric." He also suggested the immediate arrest of all the militants once they left the grounds, saying, "respect for the rule of law is, and must continue to be, a central tenet of our democracy."
The Bureau of Land Management figures into this situation because they lease out federal land for cattle grazing at low rates often below that of state and private landowners. Despite this, most of the protesting ranchers object to the federal government having ownership of this land. Who do they want to own the land? The "original owners"? No. The armed militant ranchers want to own it. How does the Paiute tribe feel about this? They denounce it. Tribal Chair Charlotte Rodrique brought up a simple and effective solution. Jut cut the power and continue to wait out the occupiers.
While tense negotiations are underway, the militants have promised not to threaten the now-trapped employees but if the government tries to move in by force, they will defend themselves. Three days ago, the governor of Oregon, Kate Brown, asked Obama for help. She said the community is being ripped apart by the occupation.
Leave a Comment
About the Contributor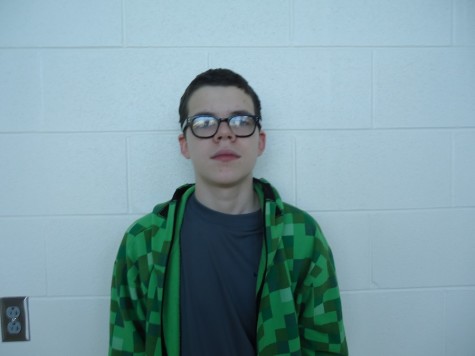 Thomas Stevens '19, Video Crew
Hello, my name is Thomas Stevens. I like to game on PC. I play GTA 5, Minecraft (if I'm desperately bored) and SWTOR. I also do 3D modeling sometimes....