Wakefield Wrestles for 2nd Place
On January 5th, the Wakefield wrestlers competed against Edison, Marshall, and TJ in a Quad Conference. It was an invigorating match that concluded in Wakefield winning 1 of their 3 matches. They fought hard until the very end of the conference and even when morale was seemingly low the wrestlers pushed to keep their spirits high.
The conference gave the wrestlers an opportunity to realize their strengths and to acknowledge the places they needed to work harder. Junior Marco Beltran said, "I learned new tactics like stopping other wrestler from getting you on your back. I also made a lot of new friends."
Freshman Simon Enkhbold learned some life lessons that day. He said, "this match taught me to act without hesitation. You can't have fear on the mat or your thoughts will get the best of you."
Sophomore Xavier Brown said of his time on the mat,  "the meet was intense with a lot of good wrestlers who were tough to beat."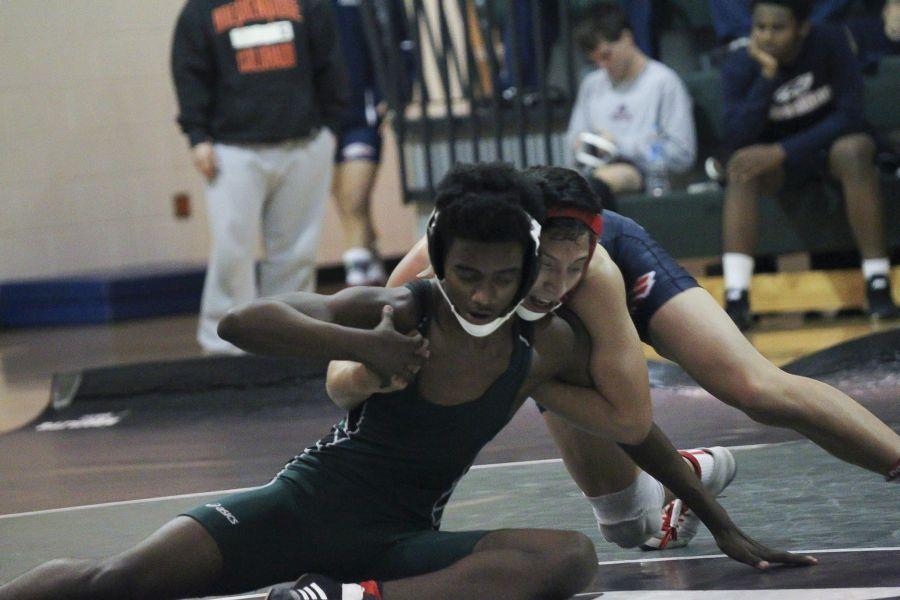 The Wakefield wrestling team walked away with more than just a win and two losses. They left the match realizing that while it is nice to win, the true measure of success is in obtaining the knowledge and skill to keep competing and improving. Then, they can win.