Boys Basketball Keeps Perfect Season with Buzzer Beater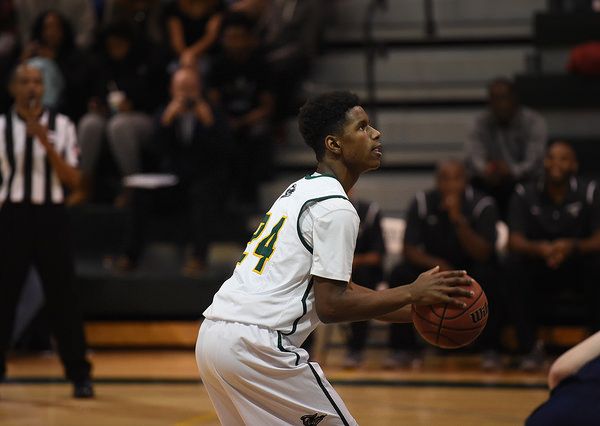 Warrior Basketball has stayed strong all season long. #allday #everyday Some may have doubted the warriors would do as well as they are at this point in the season. With half of the starting line up graduating last year, including Domo Tham, many looked to the score board in the first few games to see if the warriors could bounce back from losing such key players. Coach Bentley and the Boys VBB have answered any questions. They have a perfect 15-0 season so far. With the now infamous game against Marshall under their belts, and 11 of 14 players scoring in their last game against Falls Church, they seem to be in a good place to take home some big banners this year.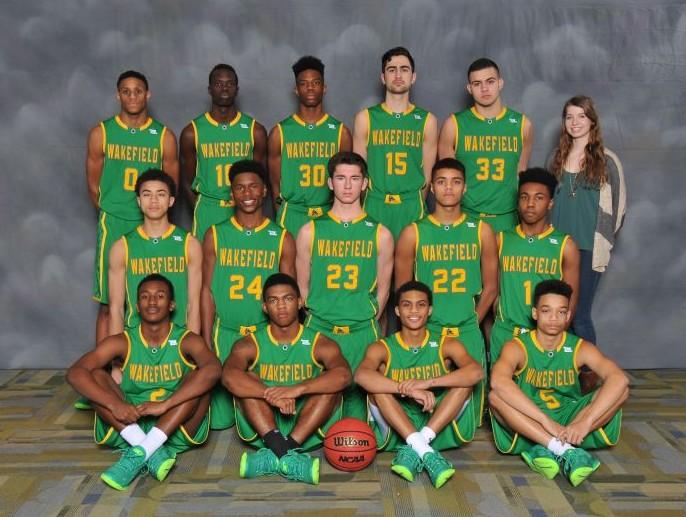 Two weeks ago, their perfect season was in trouble. Halil Parks nailed a 3 point shot in the final seconds of the game against Marshall on January 12th to lift Wakefield over Marshall, 42-41. Parks had trouble getting his shots all night, but Senior Deng Nhial still passed the ball to Parks as the clock ticked down to zero. That is what keeps the team winning; they trust each other. Parks said of the winning shot, "at the moment all I could think about [was] winning the game. I don't like losing, especially at home, so when the ball was in bounded, I just tried to position myself as best as I possibly could, so that if the ball was passed to me for a shot, I would be comfortable enough to take it…and that's what happened." Parks added, "I was sort of mad because that game was closer than we all expected. I'm glad that we won." Nhail added 15 points to the score along with some amazing assists. He scored a three pointer towards the end of the game, made two free throws, and made the inbounds play that got Wakefield the buzzer beater.
Last week, the boys won against Falls Church, 97-68. The game started hot, with Wakefield making 41 points in the first quarter. It was a great time for the team to practice some plays. 11 of the 14 players scored in the game. Sophomore Amari Cooper added 15 points to the score, Parks added 14 points to the score, and Nhial added 28 points to the score in that game. Nhial said of the future, "we've got to make the hustle plays, get the 50-50 balls, and be ready." The VBB team is 15-0 for the season and 6-0 in conference.
Watch the boys take on Thomas Jefferson this Thursday at home at 7:15pm. Or go see them on Saturday, 2/6 at Lee High School. (The Lee game was rescheduled from 1/26 due to weather conditions.) The Freshmen play at noon, JV plays at 1:15 and Varsity plays at 2:45pm.
Leave a Comment
About the Contributor
Fred Bowles '17, Staff Writer