Boys Varsity Basketball: Almost Perfect Season Heading into Conference Playoffs
Warriors Boys Basketball has had a stellar season. With one game left in the regular season, they own the home court. They seem ready to take on any opponent in the playoffs.
Senior Xavier Adams came from Woodbridge High School this year. "Go to all the games; we need to see the superfans there. We play off the energy."
Senior Night was against Edison on February 2nd. Edison is a long time rival. The boys handled themselves well. There were no unanswered points through out the night. It was a tough game, always moving on the court. The superfans were out in big numbers for the boys that night. The final score was a win for Wakefield, 73-61.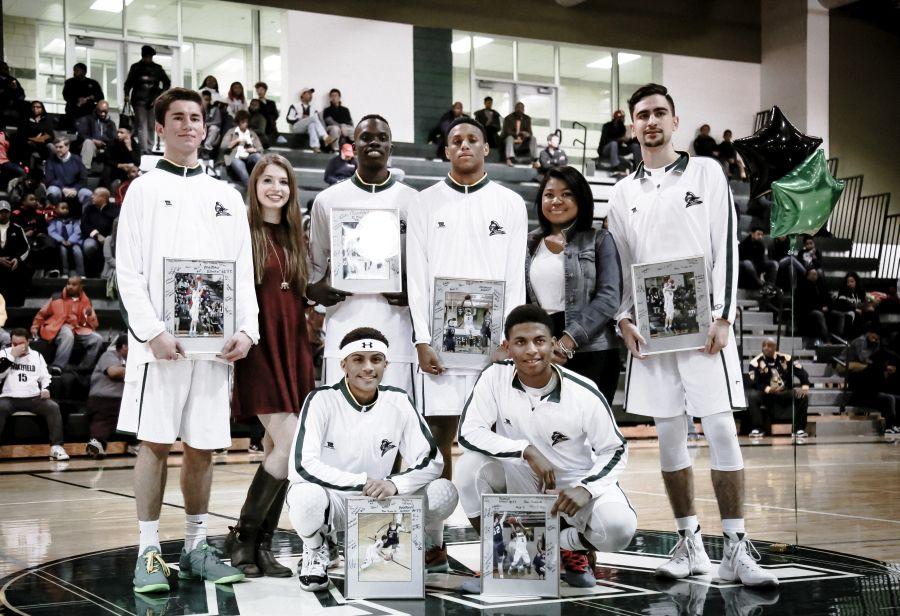 The team was close to a perfect regular season until a week ago. The Wakefield Warriors were handed their only loss of the season on Friday, February 5th on the Marshall Statesmen's court. The game was close. It was tied at 25 going into the half. In the end, the final moments made the game. The Statesmen won, 52-45.
Our boys didn't have time to dwell on that loss; the next day, they had to play again. On a beautiful Saturday afternoon, the Warriors beat the Lee Lancers 76-52. The boys were back.
Senior Gustavo Gonzalez transferred from a private school in Woodbridge this year. He said, "I like that I came here this year. I built good relationships with the team. In the play offs the most important thing is to be a team player and know your role…my role is rebound and hustle. I am the defensive anchor."
He seemed to know his role in the last home game of the regular season with a crushing win against Thomas Jefferson Science and Technology. Warriors won, 82-27.
Junior Alan Treakle said of the season, "I strive to give my team a W every night. I don't care about points and scoring as long as we get the dub as a team."
As the boys get ready for playoff action starting this week, veteran player and senior Deng Nhial had this to say of his last playoff season as a Wakefield Warrior player, "since it is conference time, it is a win or go home situation…we have to take one game at a time…and not think past any other opponents…that is how we will win."
The Warriors are now 19-1 overall and 10-1 in the conference.
Go see them play at Falls Church tonight at 5:45pm. (They beat the Jaguars 97-68 on 1/19/16.) This game will determine the brackets for the Conference 13 Championships.
Leave a Comment
About the Contributor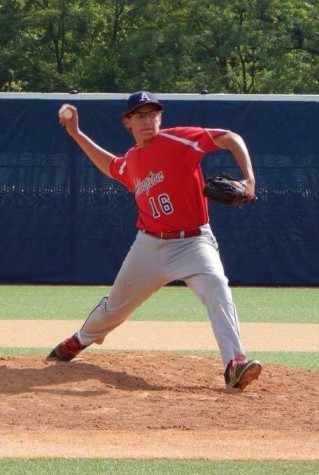 Jaime Segui '17, Sports Editor
Jaime Segui is a senior and is in his second and final year in The Chieftain. He's started off as a staff writer, writing mostly sports. This year, he...