Phoenix Bikes Makes Their Mark in Our Community
The Bike Club at Wakefield happens because of Phoenix Bikes. Phoenix Bikes is more than just a sponsor of bike clubs all over the area, it is more importantly a "makers space" for the community. Any person age 12-17 who wants a bike can learn how to make their own from recycled parts.
Phoenix Bikes volunteer Kim Theodore had this to say about the organization,"I love it all, especially the people who volunteer and work here." The company really helps kids become involved with the community in a different and creative way.
The shop is in Barcroft Park. They do really cool stuff there. Check it out.
They have the earn a bike program. (It teaches you how to fix and take apart a bike. You get to build your own bike and take it home with you! You also help build bikes to give away to less fortunate kids who may not be able to buy their own bike.) It takes about 25 hours in the shop. The mechanics don't recommend you work for more than two hours at a time…so you do the math to figure out how long it will take to build one.
They do Saturday Youth Rides. The weather is right and the bikes are out! Normally, the group rides from 11am- 3pm. Contact [email protected] for more information.
They even started a cycling team! Team Phoenix is training and getting ready for races right now.
Here is the captain, Noe at the Maker's Ball last Thursday.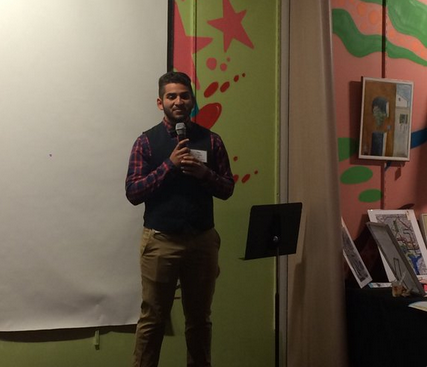 In its Inaugural year, the Maker's Ball was established to celebrate creativity. The people at Phoenix Bikes really love bikes! They had original art, prizes, and even complimentary bike tube bow ties and corsages.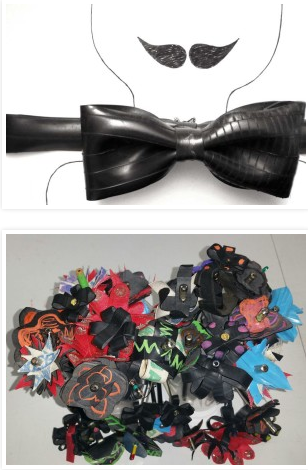 The Bike Club has completed their bikes and are ready for the summer. Visit Mr. Howard or Ms. Polhemus if you want to talk about being in the club next year. You will probably see the Bike Club on Bike to School Day, May 4th. 
That bike leaning abandoned against the wall in your garage could give someone an opportunity to feel the wind agaainst their face and enjoy life in a new way. Donate NOW! Phoenix Bikes is always taking bike donations at their Barcroft location: 4200 S. Four Mile Run Drive, Arlington, VA 22206. 
View Comments (1)
About the Contributor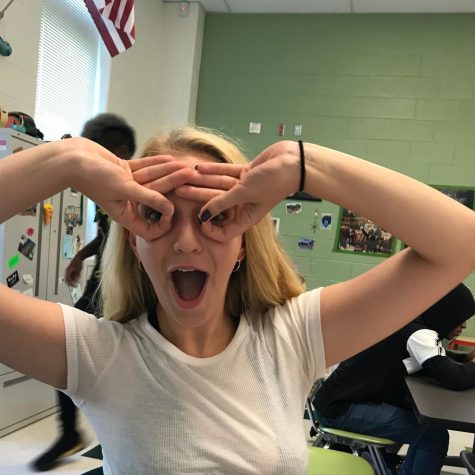 Elena Arrowsmith '19, Editor In Chief
Hi my name's Elena! I'm a senior here at Wakefield and I've been on The Chieftain since my freshmen year. I work at Dogma Bakery where I get to hang out...