Percussion Class Keeps the Beat
There is a new percussion class here at Wakefield. It combines the percussion from the concert band and the percussion from the marching band. Like in other classes, the percussion class consists of different units.  While all of the percussion students may practice together, only the marching percussion play at contests and football games. The concert percussion performed at concerts throughout the year. 
Not only is the percussion class fun, but it is a good use of time. This class has structure, which drives students to practice more. According to Chris, a sophomore in the class, he feels the need to practice "because the teacher puts more effort into us…I feel like I have to as well."
The class is a success. Students are learning, practicing, and having fun playing more music. The entire band just came back from performing in competition at Disney World. #festivalDISNEY Their hard work paid off this year. Concert Band got an Excellent rating and Jazz Band got a Good rating.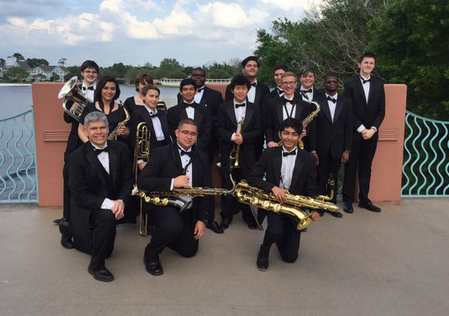 Interested in creating music and being part of the show? You can always come and support the bands at the games, or sign up to take the classes next year.