What Would Jesus Enriquez-Hernandez Do?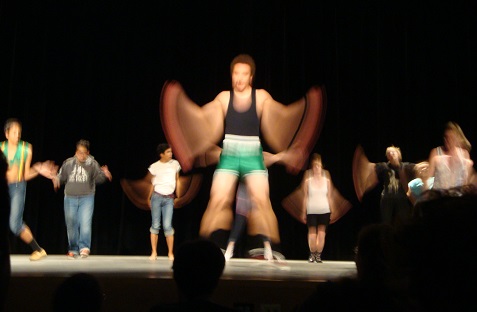 See a Night of One Acts in the New Auditorium.
A Knight's Tale is a play written by Forrest Jacobs '14, one of our very own Chieftain Staff Writers. He wrote, produced, and even acted in the play! It was previewed at the night of one acts in our brand new auditorium this month. Everyone seemed to enjoy it; the auditorium was full of laughs and only one section of his play was performed. Forrest got his inspiration from the TV shows Futurama and Adventure Time. The two main characters in the play were inspired from Futurama's Zapp Brannigan and Kif Kroker. These characters are a big buff guy that in reality is a wimp, and a wimpy guy that turns out to be the strongest person int he room. Jacobs was inspired for the plot itself from the show Adventure Time. He really enjoys the random mishaps and adventures that two characters(Finn and Jake) get into. According to Forrest, it was very hard to direct his play, since he had to direct his class members. It was hard for them to take him seriously, as he is known for being a class clown. Another challenge that Forrest had to face was balancing his school work and the play.
Even though Forrest had to work harder and be more devoted, the effort paid off. The play got stellar reviews; everyone had great things to say. Madeline Henriquez '16,  really enjoyed the play, "it was worth the time". Eyerus Taye '15 thought it was written well. She also said, "Forrest is very devoted to his work." She liked how the actors were loud. Jodi Bucks, a parent that came to see the play, fell in love with the action. Jodi also had some great things to say about Forrest, "Forrest is amazing, incredible, handsome, unique, and one of a kind!"
Even though only two scenes were played, everyone enjoyed the performance. Many said they would come back to see the full play at Wakefield during the first two weeks of December. If you missed it the first time, you have one more chance to see the side-splitting performance.
Leave a Comment
About the Contributor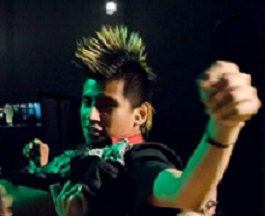 Jesus Enriquez-Hernandez '14, Staff Writer
I'm too punk for normal things, but not punk enough for punk things.