Crew Makes A Splash At Sandy Run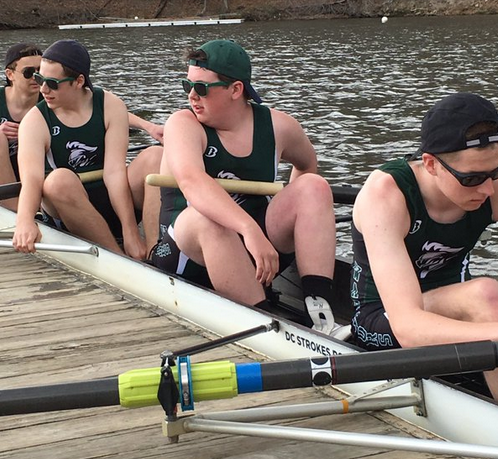 The crew team had a fantastic showing at the Regional Park Regatta. Their brand new boat,  Faith, Trust, and Pixie Dust flew down the race course for the first time and the Men's Lightweights swept the field.
The Men's Lightweight Four (Sam Fontaine, Nick Belvin, Jeremiah Sevren, Nathan Garama and coxswain Patrick McCoy) took first place in their category and had the fastest overall time of all the men's fours that raced that day.
Although the Mens and Womens First Varsity Fours did not make it to finals, they gave the other competitors a run for their money. The Women's first four had two novice rowers and a novice coxswain (Dana Pirotta, Rebecca Nance, and coxswain Lee Frederick), a sophmore (Astrid Henkle) and a junior (Sarah Vest) and were going up against seniors who had been rowing together for four years, and they took 7th place out of eleven boats that competed.
Despite getting off to a rocky start the Mens First Varsity Four (Ben Weirzbanowski, Brook Yimer, Anthony Box, Richard Capitan, and coxswain Parker Michos) got back together and took fourth place in their category.
The Men's Junior eight (coxswain Alex Whitford, Adam Lane, Angus Long, Jacob Smith, Ian Sheffy,  Alistair Watson, Matt Coppolino, Gannon Swanston, and Logan Harms) made it to finals for the first time in Wakefield crew history. They put up at good fight and took sixth place in finals.
This was the first time the novices have raced this season.  The Men's Novice Four (Musse Yimer, Rory Cameron, Jared Smith, Cameron Garama, and coxswain Ruben Matos) and the Men's Novice Eight (Sasha Weist, Able Ynwyewondwossem, nathan Snare, Ben Rafki, Sam Kelly, Andrew Pirotta, Austin Ledbetter, Ruben Matos and coxswain Jared Smith) got good racing experience.
Come out and see the Wakefield Crew team this Saturday, April 16th at the Darrell Winslow Regatta at Sandy Run Regional Park.
Leave a Comment
About the Contributor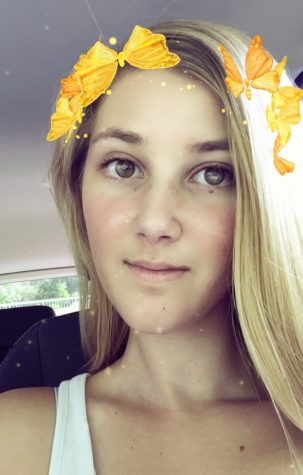 Sarah Vest '17, Features Editor
Sarah is a senior and this is her first year writing for The Chieftain. Sarah is involved with Wakefield rowing team as well as an independent club in...