After School Club: Liberty's Promise
Liberty's Promise is a very diverse and interactive after school club; it meets on Tuesdays and Thursdays in the Wakefield cafeteria. The main purpose is to help immigrants get scholarships for college and be successful in a country in which they weren't born. That isn't the only purpose though; Liberty's promise wants to help everyone feel like a part of Wakefield's community.
The best part about the club is when guest speakers share their stories of how they paved their own way to have a better future and life all by themselves. The tips they share help club members see what they can do to be successful. Liberty's Promise also goes on engaging field trips to different colleges and universities within Virginia. Some of the best memories you will make during the meetings are when you participate in fun and creative games to help you build lifelong friendships with other immigrants who have similar backgrounds and upbringings.
Liberty's Promise offers scholarships from partner foundations and organizations. As Ms. Isela (Head of Liberty's Promise At Wakefield) said, "The Liberty's Promise community was built to help immigrant students. We are here to assist immigrant students to realize they can be successful in the United States."
Ms. Isela went on to say, "I love working at Liberty's Promise because our target population, which is immigrant youth, resonates a lot with my personal experiences…I moved to The States when I was 6 and know how tough it is to adjust in a totally different country. I also think it's a joy that I get to learn about the cultures of different students and about their upbringings and personal background…it's really nice to see that we actually play a role in the  different students' lives and make a difference in their future."
Want to join in on the excitement? Go check it out after school on TUESDAY or THURSDAY in the cafeteria from 3:15-4:30pm, #warriornation
About the Writer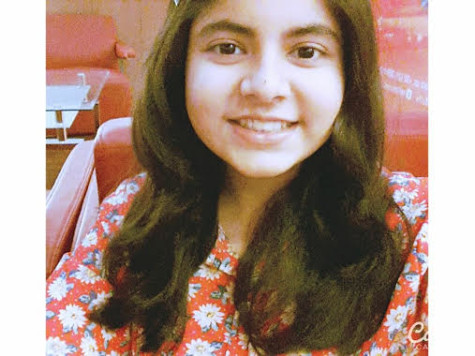 Mominah Tariq '19, Staff Writer
Mominah is a freshman at Wakefield. She loves to interact with different people and is a big fan of music. She also loves to play tennis!