Cairo: The Quest for the Perfect Graphic Novel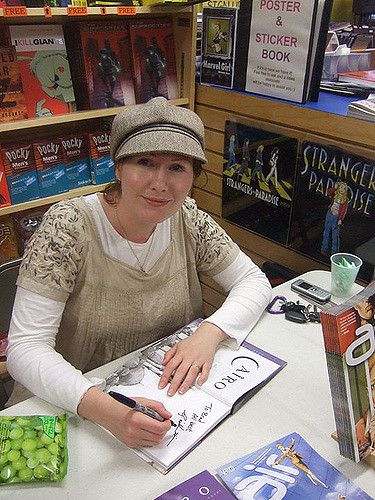 Cairo is a novel worth reading. The journey to greatness and the illustrations are better than most movies. Check it out. (It is in the library.)
My quest began in 4th grade. I didn't even know I was on the quest; it just happened. My English teacher told me to visualize the story we were reading. I couldn't. I tried. It didn't make sense. It was just another thing my teacher told me to do to help me read that didn't work.
Then, in 6th grade, it happened. I stumbled onto the genre known as graphic novels. The title of my first slips my mind. It was a horror novel better than any movie I had ever seen.
Now, I am a senior. Naturally, my Senior Project is about creating my own graphic novel. I needed an inspiration novel to help me. I couldn't find it. The months passed, the time grew closer. It was March. Mr. Brown made us pick books from Africa for our independent reading assignment.
I stumbled to a shelf not really paying attention. I was just there to get the required book. The spine spoke to me. The violet violence caught my eye. I picked it up and flipped through the pages. It was different. It was unique. It was art.
Cairo, a graphic novel by G. Willow Wilson (and art by M.K. Perker) is a tale of strangers find themselves on a quest to recover a stolen ancient relic, all while attempting to outrun the devil, all while trying to outrun the temptation to hurt each other. 
The plot is better than any graphic novel I have read. I have read 58 graphic novels. (Yes, I know the exact number. #snapsnapsnap)
If the cover doesn't draw you in, the characters will. The devil's brother is the most magnanimous character I have run across. The life lessons I learned from this quest will help me get through the rest of the school year, maybe even life. 
No matter how bad things look, there is always a bright ending if you don't stop looking for it.
Leave a Comment