5 Things To Know Before Going To See "The Addams Family"
Starting April 29, Wakefield will be debuting their take on the zany musical "The Addams Family". The Wakefield Chieftain was given an exclusive look at the musical and an inside scoop from the cast and crew. From our experience with the actors, tech crew, and directors we have compiled a list of five things to know before going to see Wakefield's production of "The Addams Family".
1. "While backstage Rafe never stops dancing." Anise Dorsey who plays "Morticia" said as she talked about her on stage son in-law and off stage comrade Rafe Lopez who plays "Lucas".
2. There are many first time actors and tech crew members participating in this play. Though it may not seem like it, a few of these actors have never worked together on a production but they somehow pull it off seamlessly.
3. This play will leave you in stitches. It is the perfect mix of seriousness, sauciness, and comedy . Rafe Lopez described it as, "funny, flirty, and a little nasty" which is the perfect description of a good time.
4. Though "The Addams Family" is usually associated with cheesy creepiness, the plot of this rendition of "The Addams Family" is centered around love. With multiple different love stories going on at all times during the production, it is safe to say that Wakefield's "The Addams Family" will be a huge love fest.
5.The cast and crew have worked incredibly hard to make this musical come to fruition. Most days the actors and tech crew stay until around 6 p.m. rehearsing. On top of the rigorous after-school rehearsals, the actors also must use their time off stage to learn their lines. The amount of time everyone involved in the production dedicates is extremely impressive.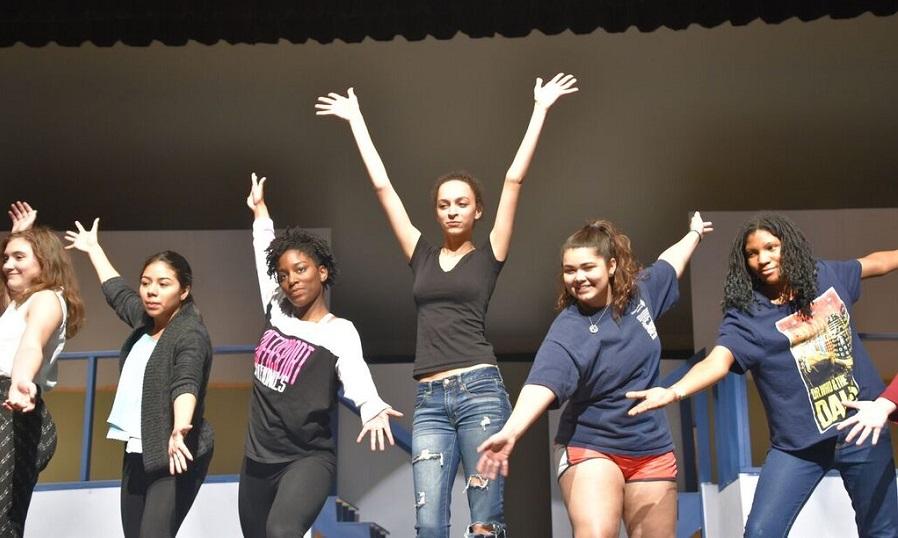 You can catch Wakefield's production of "The Addams Family" on April 29th, April 30th, May 6th, and May 7th at 7pm in Wakefield's auditorium. Tickets are $10 and go back into the theater department's funds to make more and more amazing plays at Wakefield!
View Comments (2)