Meet the Boys Varsity Soccer Captains
The captain of any team guides the ship. Through troubled waters, the captain keeps the team motivated when no one else can. It is even better when there are TWO captains to keep the team from sinking. Let's meet our Varsity Boys Soccer Co-Captains.
Senior Bladimir Gudiel has been playing soccer since he was 7 years old. He has been on Wakefield's Boys Varsity Soccer team since his sophomore year. (#lifegoals) Due to all the hard work and effort he put into his sophomore and junior year, he became one of the captains this year.
Becoming a captain was really important to Bladimir. In fact, it's one of his greatest accomplishments, "because you're representing the school." Even though it's his last year playing for Wakefield, this proud player will continue playing soccer through college.
Bladimir is very passionate about his favorite food…french fries. He gave us the inside scoop on his top three favorite fries: McDonalds, for the perfect amount of saltiness. Next, are the cajun fries from Popeyes, and last, but not least, Burger King's reliable option.
Bladimir believes senior year is supposed to be the best year because it's the last year. Though, this season has taken an unexpected turn with only 2 wins. Bladimir thinks #WarriorNation should go to the home game against Herndon High School. Firstly, because it's important to have a cheering crowd; "it just motivates us; the more people we have, the more confidence we gain." Secondly, a couple of our players know some of the Herndon players, so it'll be a back to back battle we don't want to lose. See you there #WarriorNation on the field at 7:15 on May 3rd!
Senior Mauricio Rojas has been playing soccer for 15 years, with this year being his last playing for Wakefield. Though he will continue playing in college at Embry-Riddle.
Though he wasn't on Varsity as a sophomore, Mauricio was pulled in for districts that year. He later became captain this year with his hard work and his leadership qualities. He likes being captain even though it can be stressful at times. As a soccer player he has become "more confident, and think[s] faster than 2 years ago."
Mauricio's greatest accomplishment was making the Eastern Development Program. Another fun fact about Mauricio is he started Wakefield's very own STEM club! Right now, he's working on a 3D printed and voice commanded arm.
Mauricio thinks #WarriorNation should go to the game at Falls Church because they play better when people are cheering them on, and we definitely want the team to play their very best for their last game of the season. See you there #WarriorNation on Friday the 6th of May at 7:15 pm at Falls Church High School.
Leave a Comment
About the Contributor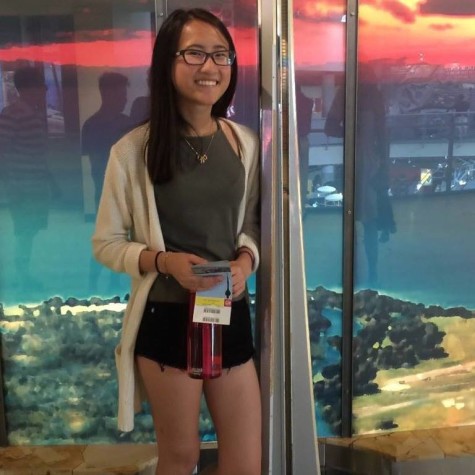 Katelyn Ly '18, Arts and Entertainment Editor
Katelyn is a sophomore at Wakefield, but this is her first year in journalism. She enjoys petting dogs, drinking tea, and meeting new people, although...