Promposal Ideas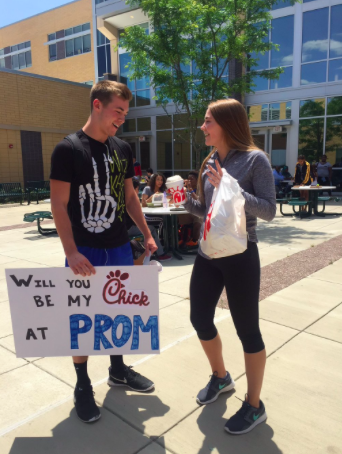 Prom is 11 days away!! If you still haven't come up with an idea on how to ask your date, here are some creative and fun ideas all courtesy of Pinterest.
The first step in asking someone to prom, is to find out their interests and hobbies. For example, if they play soccer you could make a sign that says, "It's my goal to go to Prom with you." Something like that could work with all sports. But if they aren't part of a sport's team, there are still tons of other ideas out there.
Word play is key when unlocking that promposal "Yes". In this case, Pinterest is your best friend (again…Pintrest is ALWAYS your BFF). Type in what their interests are followed by the word "promposals". Something is bound to come up. There are promposals for practically everything. You can come up with a pun that has to do with their interests, or maybe even an inside joke.
You have to think about how you will present yourself when asking your potential date to the prom. You could go for something sweet and romantic, like spelling out the word PROM? with candles, or you could go for something a little more lively and surprise them with decorations and lights everywhere. Or for a more adventurous person, you could set up a little scavenger hunt. Leave a trail that leads to you holding up the sign.
Just remember to be confident. You can do this! Good Luck!
Leave a Comment
About the Contributor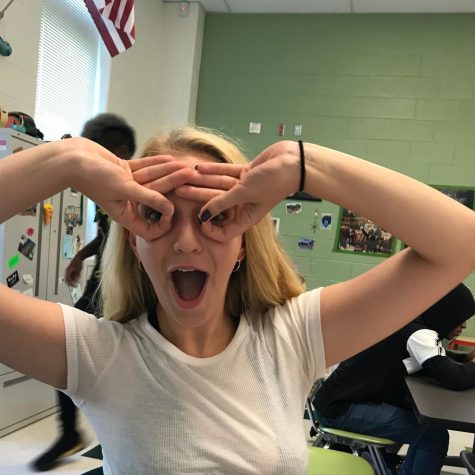 Elena Arrowsmith '19, Editor In Chief
Hi my name's Elena! I'm a senior here at Wakefield and I've been on The Chieftain since my freshmen year. I work at Dogma Bakery where I get to hang out...