6 Ways to Have Fun in the Sun
There is a reason High School Musical 2 dedicated its opening number to the exciting arrival of summer vacation. Nine years later students are still belting "What time is it?" when the final bell rings on the final day; everyone is ready to embrace the chill vibes of the summer months after enduring the hustle and bustle of the school year.
Summer is the time to treat yo' self. Here are some ideas for what you can do this summer to fully celebrate your freedom from school.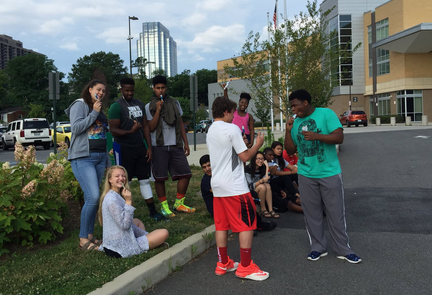 1. As the school year comes to an end for high school athletes, those who are lucky enough to play in college may have already received a workout plan. But what about the other athletes who don't want to play college sports but want to stay in shape?
For people who just to stay in shape for their own reasons here is website that has many workouts and a to make a workout plan for each person's level of skill. This website also has types of workouts, for example strength training, cardio, power training, and the website provides warm- ups as well.  http://www.muscleandfitness.com/workouts.
For sports like football, it is very important to train during the off season so in the regular you will preform better. What most football player do the focus on strength and speed. This workout is manly for all sports but it is very effective for football.
During the summer, athletes have too much free time on there hands. And as a side affect most athletes become couch potatoes, which makes it hard for them retrain their bodies. Don't fall behind. Work out!
2. One of the greatest thing to do over the summer is going on a hike. Arlington's trails are beautiful and there are so many options. Another great thing about it is that it's FREE and helps you get loads of exercise. There are so many positives and you have everything you need in your house.
All you need is…
Running Shorts

T-shirt

Small backpack

Granola bars

Water Bottles

Camera (optional)
Its a great to go hiking with you family and your friends. According to EveryTrail these are some of the best trails are Scotts Run Nature Preserve – Hike to Enjoy the Waterfall and River,Pyrite Mine Loop – Prince William Forest Park,Mount Vernon Trail,Great Falls Park to Riverbend Park,Cedar Run Loop – White Oak Canyon,Goodwin Gold Mine – Lee Anna State Park,Mason Neck Wildlife Refuge Loop and Beach Walk,Bull Run Mountain Conservatory. By the way, these trails are dog friendly so you should bring your dog. Get off your booty and go in a hike!
3. Tie-dying has been around practically forever, starting in India and Japan around the 6th century. Keep up this tradition over the summer whenever you're bored or just feeling creative. Turn those lame tees into vibrant pieces of art by tie-dying! Click here to find out how to create a perfect spiral with tie-dye. https://whschief.com/ten-steps-to-tie-dye/ Want other designs to spunk up your tees? Click here for 47 cool tie dye shirt patterns! http://www.guidepatterns.com/47-cool-tie-dye-shirt-patterns.php  
4. If you are feeling bored this summer, a good way to have fun is to go visit an amusement park. Amusement parks are not just fun for you but for the whole family. For the kids who are not tall enough for the big rides they can still enjoy the park by riding the medium rides and doing the other things they have to offer. If while you're there, if it gets too hot you can ride one of the many water rides they have to offer. One of the most popular amusement parks in the DMV is Kings Dominion, which has over 15 steel coasters including the most popular ride which is the Intimidator 305 which is over 300 ft tall.  Another popular amusement park is Six Flags which is in Maryland which has many roller-coasters and lots of family friendly things for the kids.
5. Road Trip! Road Trip! For the summer 2k16 one of the best things to do is to get in the car and go! We all have plans for the beach this summer so let's make the ride there more interesting, bring friends! Hit up a couple of multicultural restaurants, get a different taste! Go to a Drive-in Movie! Go sight-seeing! All these wonderful, fun things, just make sure you stay safe this summer! Buckle Up!
6. If you ever find yourself bored on a summer night, here is a really fun activity to do with your friends! I know water balloon fights are super fun, but imagine having a glow in the dark water balloon fight.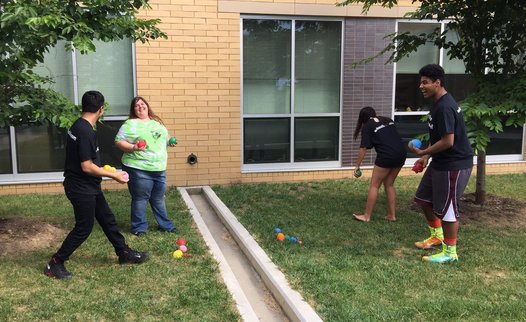 Things to know before making the water balloons:
make sure you buy non-toxic glow sticks.

Don't break open the glow sticks to pour the liquid into the water balloon. There's glass inside that can puncture the balloon.
The first thing you need to do is fold a glow stick into thirds. Put the balloon completely over the glow stick so the whole thing is covered. Then all that's left is to fill up the balloons with water! make sure to secure the balloons with a knot, and you're finished!
Invite some friends over and have FUN! This is such a great activity to do with your friends, and I think your parents will appreciate you getting out of the house.
Have a Great Summer!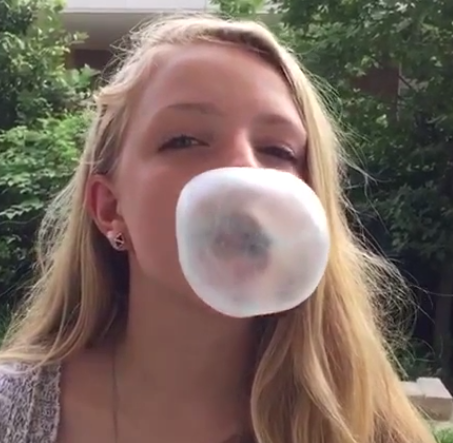 Leave a Comment