Night in a Box: Wakefield Students Combat Homelessness
Due to the serious problem of homelessness in the Arlington community, eight Wakefield Seniors participated in a "night in a box" activity this past Thursday. This is a Senior Project organized by a few Wakefield seniors. The main purpose is to raise awareness and to experience what hundreds of people have gone through every day. The students who participated in this activity are still accepting pledges to raise money for Arlington Street People's Assistance Network (A-SPAN) until May 5, 2017:  www.gofundme.com/students-night-in-a-box.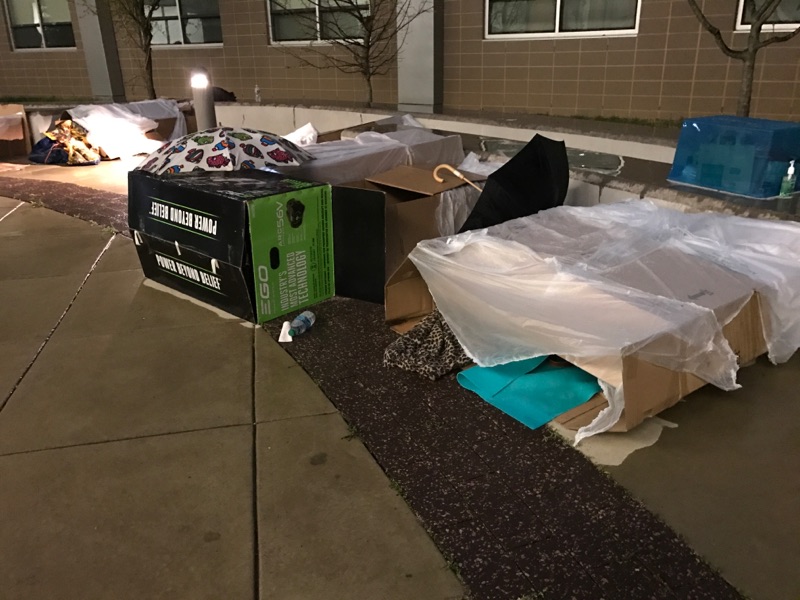 We had the chance to interview some of the students and staff about how they felt afterward; Oscar Gudiel said, "It is not easy to live outside and be exposed it is a struggle…I could not fall asleep I was asleep for an hour or so I kept waking up because of the cold…especially with the rain…it made it harder because I I was really tired and overwhelmed…It was hard but I did it. The hardest part was to find a place to put my box. I thought I had a good shelter…the wind was blowing towards my feet and into the box…I should have built it the other way." Amazing insight that wouldn't have happened without spending the night in the cold…in a box.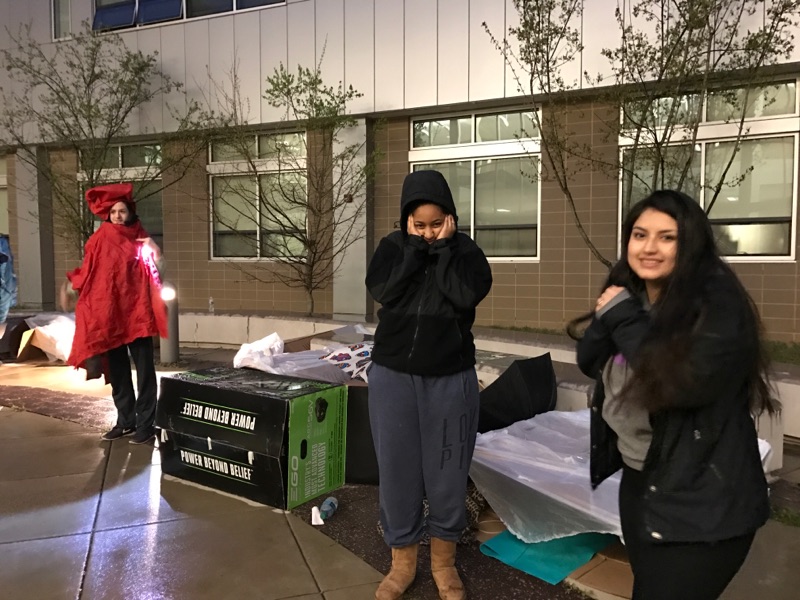 After spending a night out in the courtyard of Wakefield, Shianne Ala told us "It really humbled me.  At the end of the day, I get to go home but others don't. I am really going to appreciate my bed tonight." She also "didn't realize how claustrophobic the box was. I couldn't really stretch, so I was just just stuck in one position. My arm was stiff; I didn't have any pillows. I wasn't expecting that." Natinael Bekele added, "It was so cold. I can go home and get warmer and homeless people can't." Katarina Davis told us that she was really upset the next morning; "I realized that homeless people are worried about the unknown of tomorrow and it gave me a reality check…they don't know what they are doing the next day…food warmth…what you need…"
Another senior, Hector Vasequez said of his night outside, "I woke up every two hours…I wonder how people who are homeless can go through that every day…my plastic on my box kind of blew off so my feet were cold and the rain made me sick…my throat hurts…sleeping in the cold air…" His friend and fellow participant, Mark Pakdechad also told us, "I learned how uncomfortable and exposed homeless people can feel."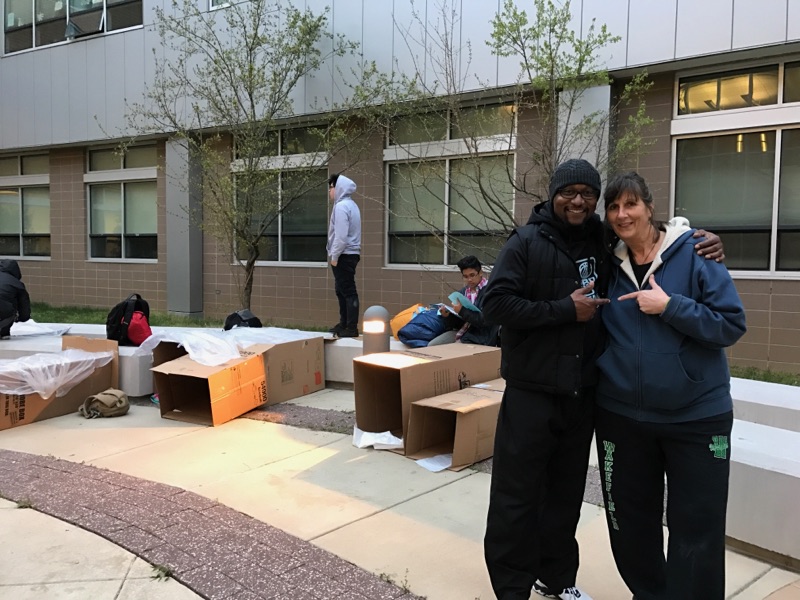 Ms. Labella added another perspective that the students hadn't thought of. She told us how being a mom has completely changed her experience, "as a parent, trying to keep children safe…I kept thinking about all the moms and dads out there that are trying to keep their kids safe and warm." Katharine Ware's perspective has changed as well. She told us, "I think that the biggest thing for me is that knowing that my family has so much. I take so much for granted I think I should be more appreciative of the things I have because I am really lucky."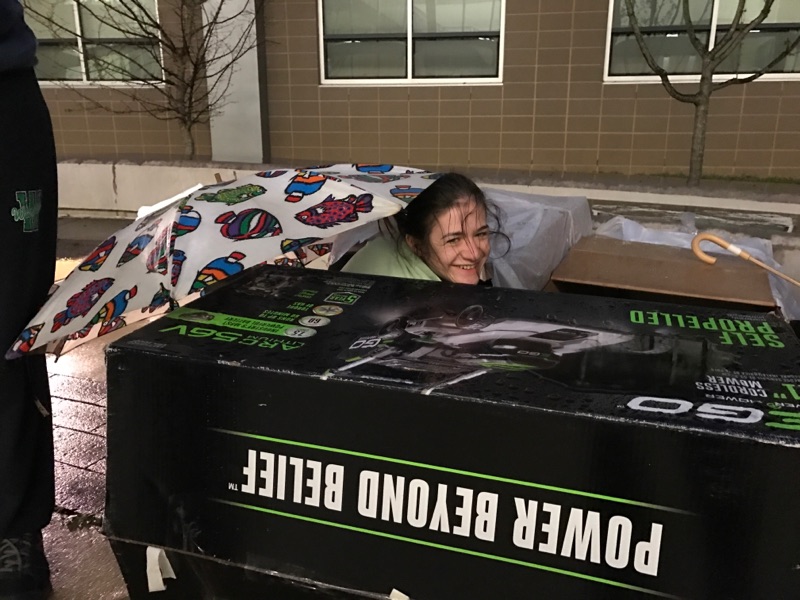 Valery Ojeda said, "it helps you to appreciate the little things you have…I have an old bed and always complain to my mom about my bed and I slept on the ground tonight. It helps me appreciate the small things I already have." She continued, "What surprised me was how hard it was to build the box…it was so complicated keeping the rain out of the box…so we could stay dry."
This was the first time Wakefield participated in a "Night in a Box." With all of the lessons learned, it won't be the last.
View Comments (2)