The Brain Brawl is Back (Again) and Better than Ever
For the past two weeks, Wakefield students and faculty have been packing into Mr. Stewart's room, C-358 for a little friendly war of the minds. Last year, Mr. Stewart revived the long standing It's Academic tradition which hailed from the yesteryear of the Bob O'Donnell era…The Wakefield Brain Brawl. This year the no holds barred, winner take all, academic face off is back with 11 teams competing head to head for the Golden Lightbulb of Majesty.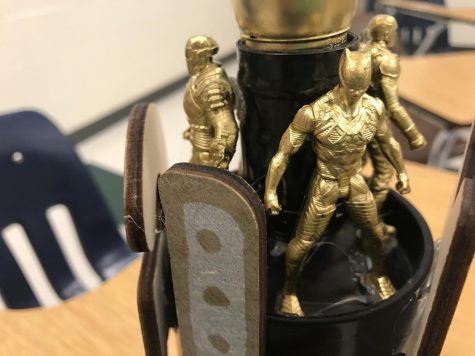 Other than tradition you may be asking yourself, why would someone compete in something like this? Well, Mr. Grill (the winner from last year) said that he competes in the Brain Brawl because it is a "fun and humbling experience…it forces kids from other grade levels, and backgrounds, that are intellectually curious, to challenge themselves."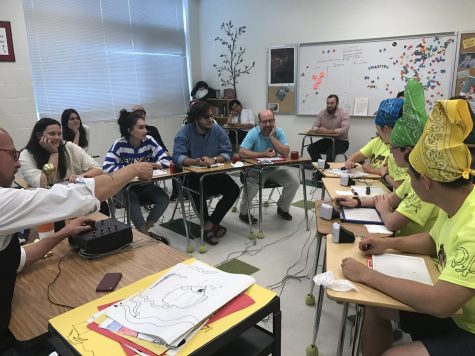 A win last year for Grill didn't automatically guarantee a win for him this year though, and he ended up passing the Golden Lightbulb of Majesty to Ms. Naylor. When asked how he felt about passing the 'bulb to his History department rival, he said that "It feels good to keep it in the History department." English teacher Mr. Burns told the Chieftain "much like my beloved Capitals we did not sip from the Golden Cup of Victory" and that "100 times out of 100, I would rather lose with my squad than win with another." Mr. Burns made it to the final round against Ms. Naylor.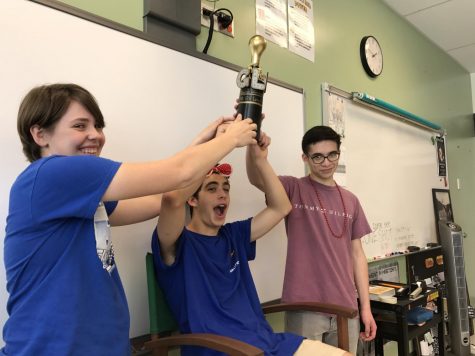 Ms. Naylor said that one thing she will always remember from that week was "how terrible the math problems were" before boasting how they were "an awesome APUSH team…They had an impressive amount of knowledge. Sophomore, and member of Ms. Naylor's team, Lucy Rissmeyer said that the thing she enjoyed most was "having fun competing with others but also still being able to learn."
Junior Henry Gottchall, who won the game winning question, agreed that it was fun, and that he really "liked pressing the button, and the feeling you get after you've pressed it" he told us with a smile.  Sophomore Eli Posner, said that winning "felt really good, but it was especially nice to win against other really good teams." All three winners agreed that they would definitely want to compete again next year.
Want to test your brain against others at Wakefield. Be on the look out in April of next year for a call to be in the Brain Brawl.
Leave a Comment
About the Contributor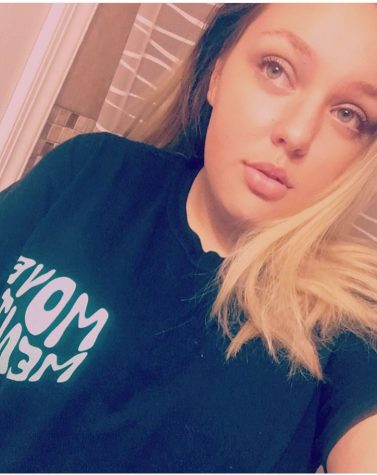 Destiny Heid '17, Editor In Chief
I'm Destiny, and I'm the Editor in Chief. I like sunsets, milkshakes, and poetry (sometimes writing, but then again, sometimes not).