A Premier League Tragedy
On January 19th, Emiliano Sala signed a contract with Cardiff City FC, an English Premier League soccer club. This transfer was a record $19M for Cardiff to spend on a player. Sala then went back to France to say goodbye to his former teammates at FC Nantes. He boarded a private plane on January 21st, 2019 to fly to Cardiff, Wales.
Then, tragedy struck.
On a WhatsApp voice message sent to friends and family, Sala expressed his fears about his flight when he said, "I'm up in this plane that feels like it's falling to pieces…Let's see what happens…I'm real scared."
The plane disappeared off the radar on the afternoon of January 21st, authorities presuming that the plane had crashed into the English channel. On January 24th, Police called off the search for Sala citing the slim chances of survival. Family members, the public, and multiple soccer stars including Lionel Messi, Gonzalo Martinez, and Diego Maradona had urged authorities to continue the search.
Soon after, a GoFundMe initiative to hire private investigators has exceeded its 300-thousand Euro goal. Paris-Saint-Germain soccer players Kylian Mbappe and Adrien Rabiot donated 30-thousand and 25-thousand Euros to the cause. Now having funding, the search for Sala was able to continue.
After hearing the news, FC Nantes President Waldemar Kita said, "I do not have the words, it's a tragedy, I'm devastated, Emiliano left his mark, which is why, like many fans, I want to honor him by retiring the number 9." There was a moment of silence before Cardiff City's away game versus Southampton, in Sala's honor.
Unfortunately, this tragedy has yet to end.
According to reports, Nantes is considering filing a lawsuit against Cardiff if they do not process the first transfer payment in 10 days. Nantes and Cardiff had agreed to split the transfer fee into multiple payments, but no payment was made despite Sala's signature on paper.
As of February 11th, pilot David Ibbotson's body has yet to be found. A search fund and an appeal to investigators was also set up for Ibbotson's recovery. Kylian Mbappe donated $34,700 toward the effort, using the name "Elie Lottin" in an attempt to conceal his identity.
In a statement to the BBC, David's wife Nora said, "We're still holding on a little bit. Obviously, we do know he's gone but we want him back."
Such a disaster had been unthinkable in the world of soccer; leaving players, coaches, and fans at a loss for words. We continue to hope that Ibbotson is found soon, so his family can be at ease.
Leave a Comment
About the Contributor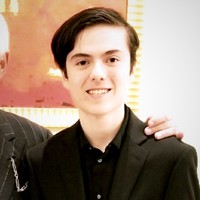 Zach Saltos '19, Staff Writer
Hi all. My name is Zach, and I am a senior currently on my first year of The Chieftain. I earned a B.A. Degree in Procrastination from the University of...