Track and Field Run the Show
Track and Field season is in full swing. There is a big meet AT WAKEFIELD today; this only happens once a year. Some of our athletes sat down with The Chieftain and gave us insight on what its like to be a track or field athlete.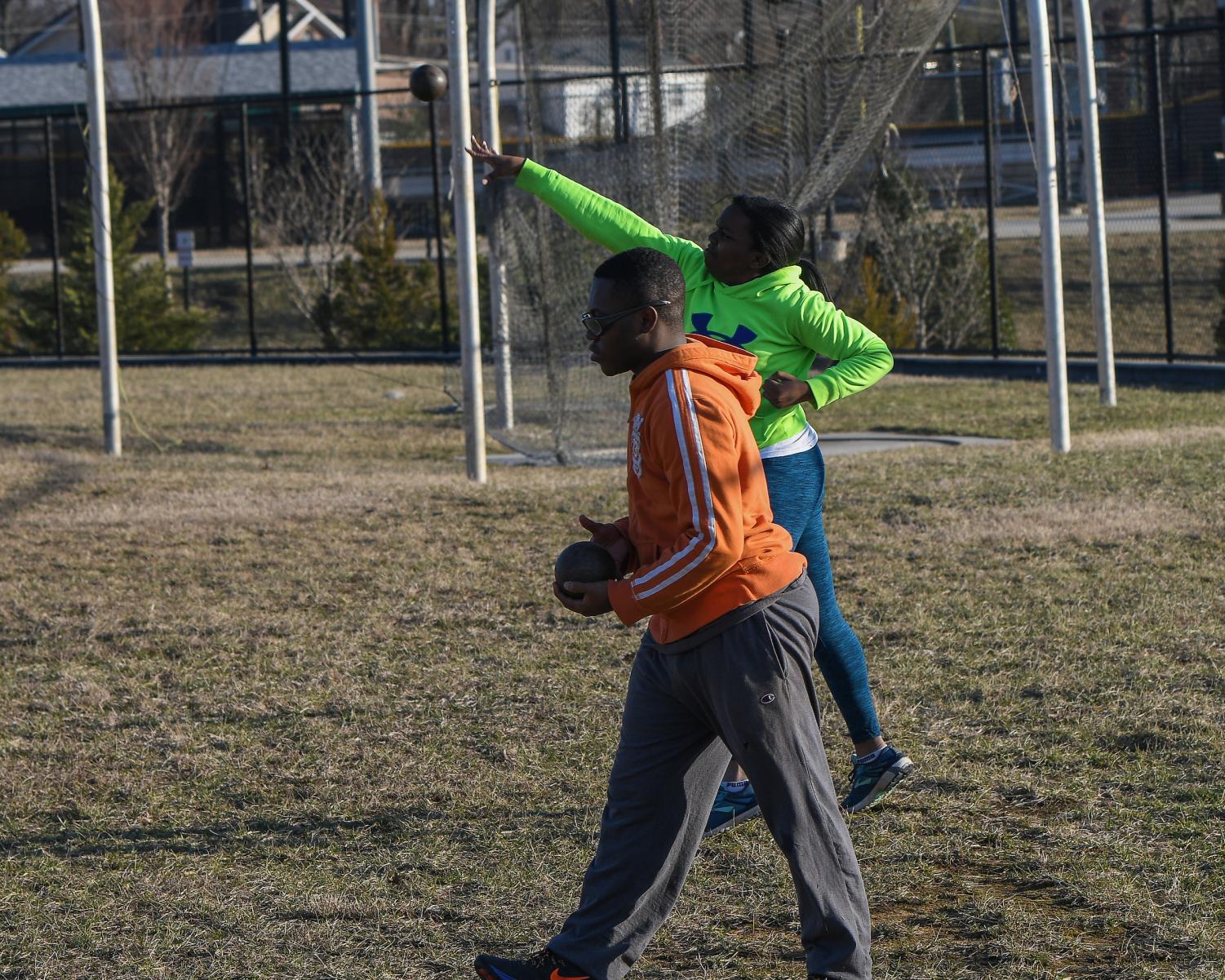 Sprinter, field athlete and junior class officer, Faith Achugamonu, explains that Track and Field is a extremely vigorous sport that requires you to be committed and have a strong mindset of "no days off". You have to work your hardest during practice and especially at meets. As an athlete, many people believe that you have to change up your diet to be healthy to pursue the sport. Faith said that is one of the bonuses of field events, "I need more starches to build muscle because we are constantly practicing." Chocolate milk, smoothies, and whole-fat yogurt are all foods that help you feel your best when you run and participate in field events. The best part of Track and Field? Faith said, "you make a lot of friends and connections. It's nice to have others with you and all struggle and triumph together."
Many runners use track as an outlet to get faster for other sports. When asked if that is what sophomore Jack Sasaki is doing on the team, he replied, "Yeah, soccer." Most runners do this to increase their fatigue resistance. It keeps them in shape, so they will be a good all around athlete. It must be working, because in the first meet he beat his personal best by 11 seconds. Way to go, Jack!
Wakefield's runners and field athletes are excited and doing really well this Track and Field season. Follow their Twitter (@runwakefield) to keep up with results.
Come support your friends TODAY (Tuesday, April 23rd) after school on the track! This is the only home meet this year, as well as SENIOR NIGHT! Events start at 5:30pm.
Leave a Comment