Wakefield Crew Row, Row, Rowed Their Way to Successful Season
Our Varsity Rowing Team consists of many squads: Boys, Girls, Varsity, Novice (rowing for the first year), Freshmen, Lightweight (Boys under 150 pounds and Girls under 130 pounds), Junior (Have to be a junior, sophomore, or freshman), Double (two people in a boat), the list goes on and on. All compete under the Virginia Scholastic Rowing Association. All of our Crew members should be proud of what they accomplished this season. It was legendary. (Watch the LEGEND promo video.)
This year, the Crew team row, row, rowed their way to some stellar awards and recognition. During the Virginia State Championship Regatta this month, the Men's Novice 8 and the Women's Freshmen 8 boats took first place in the state!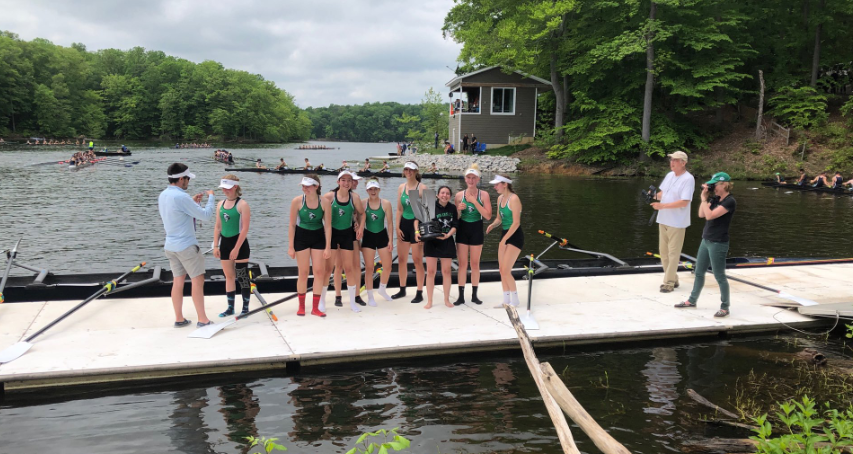 The Women's Junior 8 won 2nd place and the Men's Novice 4 finished 4th place! The Men's Lightweight 4 and the Men's Double took home two 3rd place finishes. They even had their boat break in the middle of the race, but they still pulled through to place at States. This is a huge deal and we are so proud of them! For the Women's Double, they placed 5th overall and the Men's First 4 advanced to Petite Finals.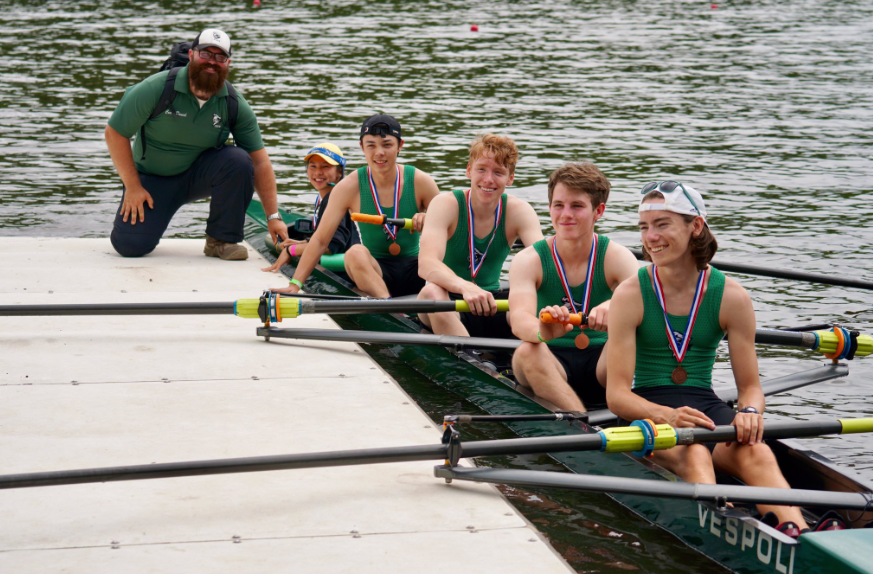 Senior Parker Michos said, "we had two 8s on the Girls team that were full of people who hadn't rowed until this year and they both placed at States, so the team seems to be on an upward trend. And all the new kids that have joined are so nice and they try really hard." That shows major dedication and determination for them stepping in and taking on states. Way to go!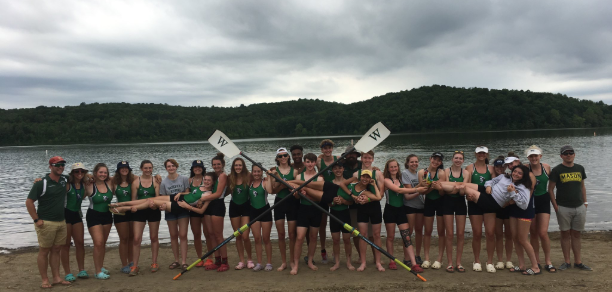 Two weekends ago, four boats went to Nationals in Ohio: Girls Freshman 8, Girls Junior 8, Boys Senior Double and Boys Lightweight 4 all made it to the National stage. This is a really great accomplishment, showing all their hard work and training has paid off.
It's important to stay driven throughout the season. Senior Lynne Faris says, "I stay motivated because of the feeling I have when we win. I definitely think the crew will improve more and more each year. We have novices coming in each year to make the team stronger. Not many people know how amazing crew is. It's more of a family than a team."
A big factor in this season's success is rowers who want to learn new tecniques. Junior Jacqueline Branch said, "Crew has taught me so much…it has taught me that it takes an immense amount of work to achieve goals at such a high level. I have never been so mentally and physically challenged. Being able to medal at States and go to Nationals for a group that has 6 new rowers in the boat is amazing. Everyone on the team is so incredibly talented and I feel so blessed to work with an such an amazing group of people." The future is promising for our rowers. 
The Crew coaches are many, six in all. Coach Daniel is the Varsity Boys coach; Coach David is the Varsity Girls coach. Coach Russell is the Lead Novice coach. The assistant coaches are Coach Adam, Coach Eliot, and Coach Josh. Coach Daniel said of the futue of this team, "[We are] hopeful because we have a lot of first year rowers moving up to Varsity and helping to replace the leadership and skill that will leave with this senior class." 
Crew season is over, but this is just the beginning of a growing program as every year the team becomes stronger and stronger. Want to learn to row before next season? Here is some info for summer rowing camps.
Leave a Comment
About the Contributor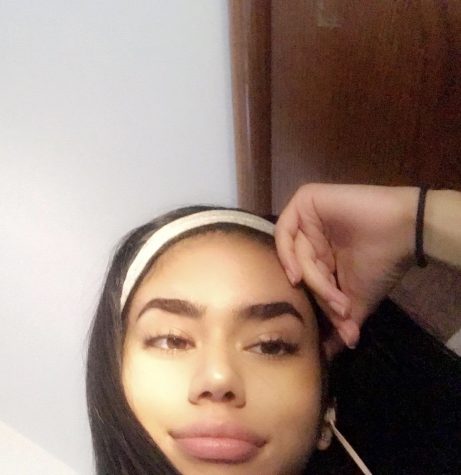 Zakiyah Gaziuddin '21, Staff Writer
Zakiyah is a sophomore at here at Wakefield and this is her first year working with The Chieftain. Her interests range from makeup, clothes, writing, watching...