Suicide Prevention Week: You Are Not Alone
Suicide affects everyone. Suicide is the second leading cause of death for people aged 10 to 24 according to The Jason Foundation. This week is National Suicide Prevention Week, 9/8/19-9/14/19. Now is a good time to check in on your friends and family.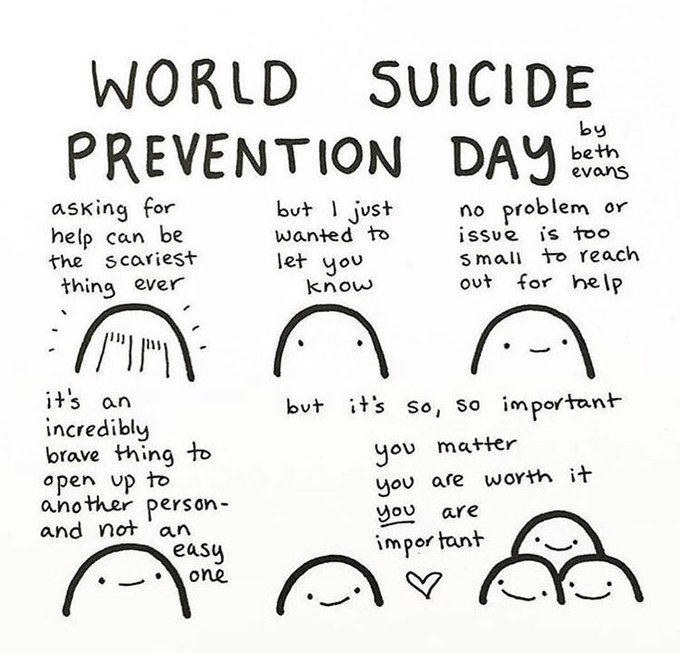 High school is hard enough without the added stress of social media and learning how to be an independent, functioning person. I have been in therapy since 4th grade, and was officially diagnosed with depression and anxiety in 7th grade. In a year I will (hopefully) be off to college, and I have a lot of work to do to set up a support system before I move. I need to talk to my professors about accommodations, and find a pharmacy, a psychiatrist, and therapist. I need to anticipate stressors and vulnerabilities (of which there will be a lot) such as test anxiety, lack of sleep, not eating enough, or depressive episodes that can hinder my ability to do my work or have a social life.
Any given day, thousands of anxious thoughts run through my mind. But here's the catch; this happens to almost everyone else. Stress and it's uglier cousin, anxiety, present daily challenges for all of us. It's when we feel we can no longer handle these challenges that suicide can begin to feel like the only answer. It isn't. Having suicidal thoughts are more common than you think. Talking to someone can help.
"
It's my hope that people will not suffer in silence."
— Dr. Holtz
If you begin to notice suicidal characteristics in yourself or someone around you, please reach out for help. Wakefield has a great system of people who are more than willing to talk through issues with you or provide you a safe space to decompress. Mr. Myers (B-126) and Dr. Holtz (B-123) are the school psychologists, Ms. Giles (B-121)and Ms. Serroka (B-117) are social workers; they are in the hallway between the Art rooms and the cafeteria. Mr. Santos is our Substance Abuse Counselor and he is in the clinic. Your individual counselors are also there to help you through tough times and their offices are in the hallway between the main entrance and the auditorium.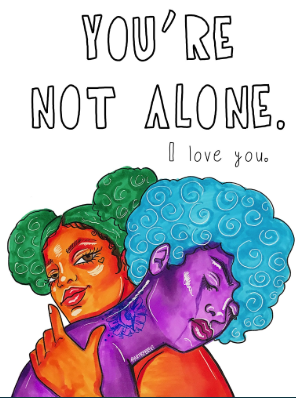 Today marks the four year anniversary of Lucas Guajardo's death. He died by suicide on September 11, 2015. The Football team asks that those who attend the Wakefield versus Yorktown game this Friday the 13th wear tie dye in his honor, #allforlucas. His mother is also starting a chapter of Sources of Strength, a suicide prevention group, at Wakefield this year. 
The National Suicide Prevention Hotline phone number is 1-800-273-8255. They have 24 hour services that you can call or text.
Always remember that you are not alone. 
Leave a Comment
About the Contributor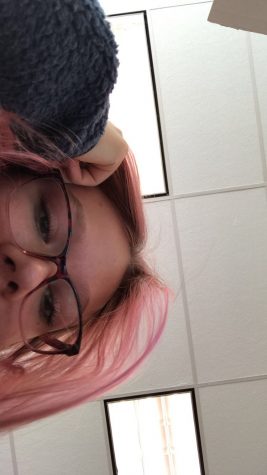 Josie Baker '20, Staff Writer
Hi my name is Josie and I'm a senior. This is my second year in Journalism and also my second year at Wakefield. I'm a huge dog/cat/pet person, and in...