#warriornation is one less: #allforLucas
Beginning this article was difficult; we couldn't find the words. David Khettouch said it beautifully, "he was an eccentric teenager that knew and understood the beautiful and unique concept of individual spirit."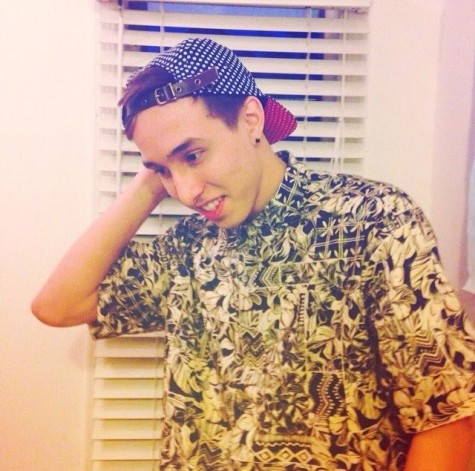 On Friday, September 11th, Lucas Guajardo unexpectedly passed away. We must take this time to remember what made Lucas so special, whether it be his infectious smile or his personality that could fill the room. As Mr. Shirley said at the candlelight vigil on Monday, we have to talk about it; we have to remember him; we have to hurt; we have to grieve…because we must.
Junior Hailey Finlay said, "we bought 600 candles and ran out, some people brought their own and some didn't even have a candle. There must have been 700-800 people" at the ceremony outside of Wakefield at dusk.
#warriornation is stunned by this loss. Lucas was involved in almost every sport, club, and even was a member of the Madrigals. Everyone knew him, or at least knew who he was, with his famous bucket hat, crazy socks, and tie dye shirts. His smile is irreplaceable.
There has been an outpouring of love and support. A gofundme has been set up to help his family with expenses due to the tragedy. Over $17,903 has been already collected in the three days since it was established. On Monday, students and staff wore tie dye to honor Lucas. At lunch on the same day, students signed a banner that was hung at the vigil. Tuesday students wore crazy socks. All of the sports teams are dedicating games to #12, Lucas. On Friday, at the 7pm home game vs. Washington-Lee, there will be a White-Out in his honor.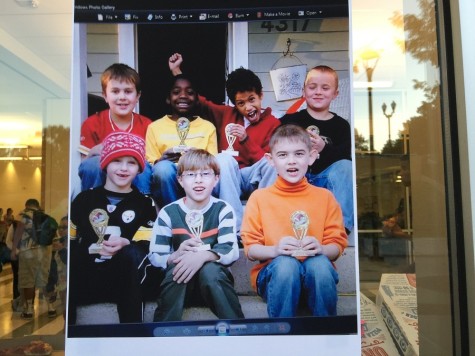 Here are some memories #warriornation shared with The Chieftain:
Sophomore Juan Torres said, "it sucks because I was with him 6 out of 7 days of the week, and without him its not how it used to be."
Sophomore Jordan Coddle said, "Lucas always kept a smile on his face. He always made people laugh. He was always there for people when they needed him the most."
Sophomore Rehime Foster said, "I knew Lucas for a long time, we mostly just talked about each other's problems. He was always there for me when I needed him."
Junior Fredo Banzon, "My favorite thing about Lucas is mentoring him and then seeing him become a successful singer."
Senior Ryan Jones said, "He was a brother to all of us and losing him was like losing a family member."

Senior Alex Hunter said, "Lucas was always smiling, he wanted to be the best part of someone's day."   

Senior Carlos Garcia, "me and Lucas would always have these really funny Facebook chats, he was constantly sending me hilarious Tumblr links. When I came back from Bishop O'Connell he welcomed me back with open arms. He always made me laugh and he was a really generous person."
If you or anyone you know needs help please call 1-800-SUICIDE or text PRS Crisis Link at 703-940-0888.