Izaiah, Isaiah, and Isaiah Talk Football
Our Varsity Football Warriors became National District Conference Champions this season; Wakefield has exceeded everyone's expectation with a 5-5 overall record, and a 5-1 Conference record . Since I last wrote about the team, they won over Falls Church, 13-7; beat Justice on their Senior Night 32-21, with what felt like the longest 3rd quarter to ever be played in high school football; then lost to Marshall on our Senior Night, 21-14 last Friday.
Implementing new and effective strategies has been the key to building confidence, and that 4 game winning streak. That Friday night against Justice was the set of building blocks needed to achieve our one and only goal, Conference Champions. Leading into Regional Playoff action, we are up against Westfield High School.
"
Our team is built on momentum and once we get rolling, it's hard to stop us."
— Senior Isaiah Mefford
We talked to three players on the team; they may have the same name, but they all have different ways to approach this game. Wide Receiver and Defensive Back Izaiah Lang, Corner Back Isaiah Wells, and Running Back and Safety Isaiah Mefford are three special players on the field. They each play different positions, but they all go out there and play until the clock hits 0:00, this is what takes them over the edge. Going into each game, it's not about the wins and losses but knowing you gave every last breath out there.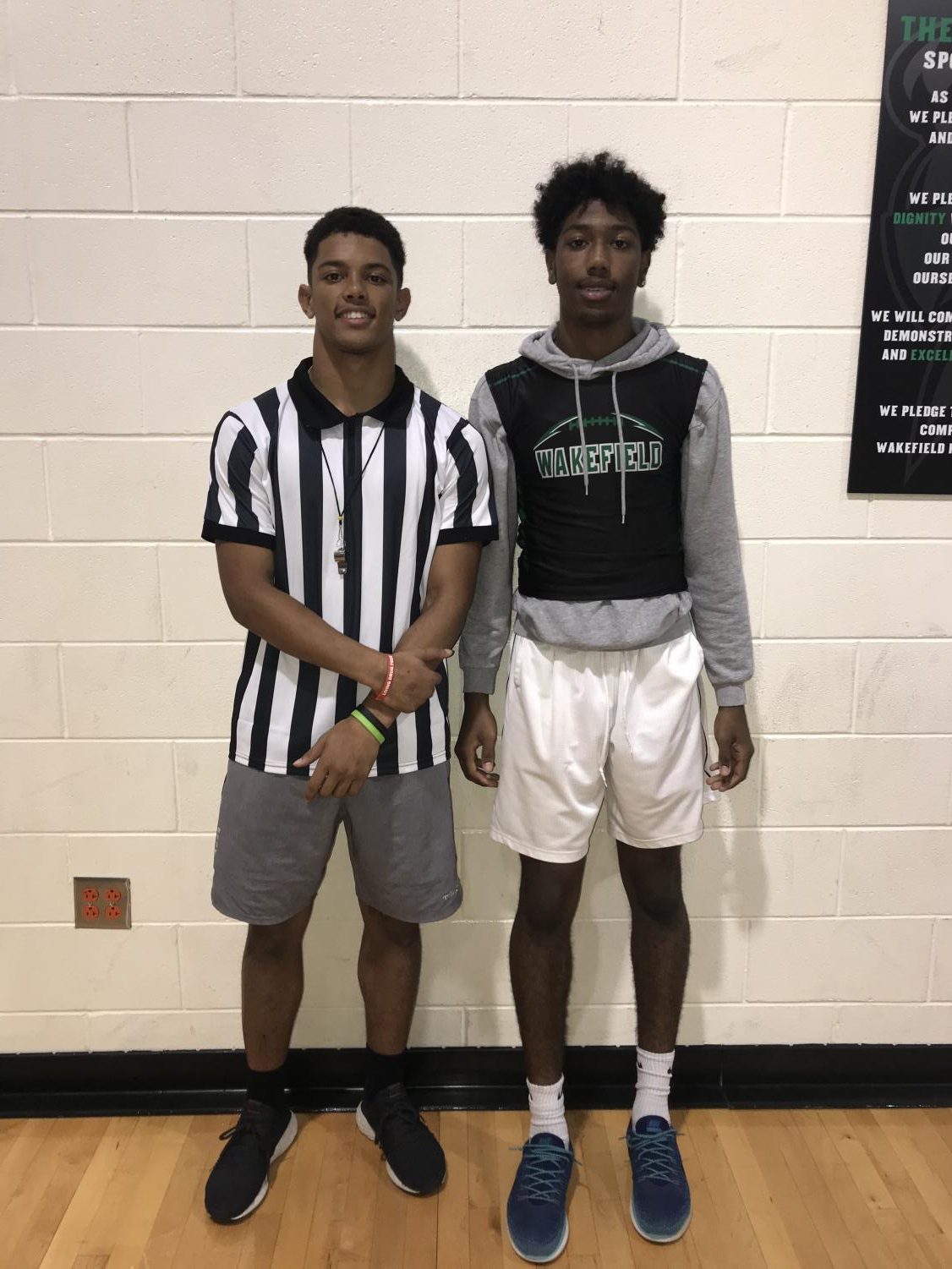 The season has held many developments throughout. For #7 Izaiah Lang, it is about his own goals since the season started; "This season I've tried my best to give all of my effort and energy into the team and the game of football itself…my biggest motivation since week one has been to win the district championship." Being a starting wide receiver and knowing the weight is on your shoulders can be your biggest energizer. Izaiah has impacted the game in many ways, on and off the field. Looking into next year, he wants to see more in himself; "I'll be a Senior and will have to step up as a leader." Lang has shown what he is made of, bringing in yardage for the Warriors every game and receiving Second Team Nation District Honors!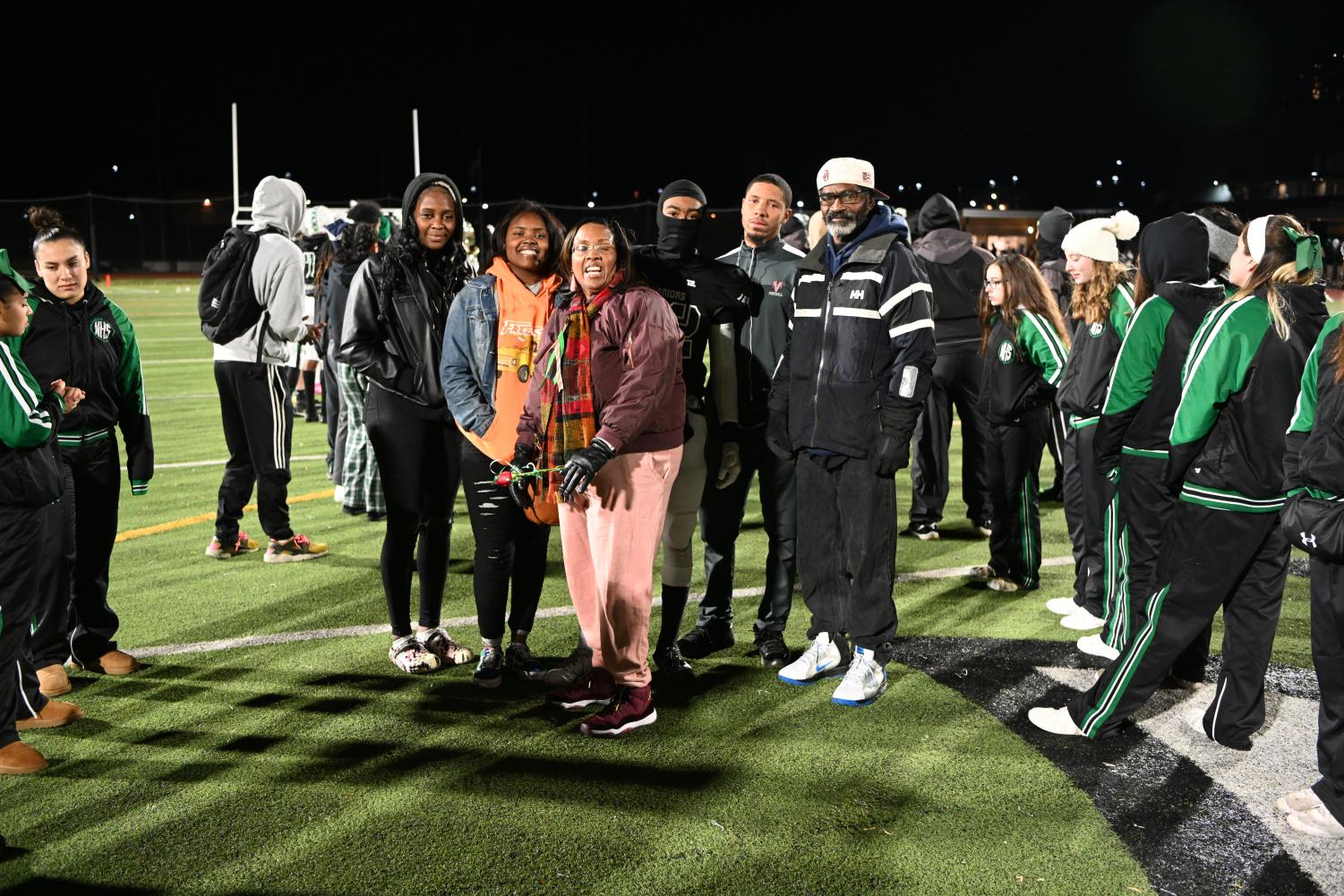 #22 Isaiah Wells reflected on the seasons before; "Coming into this season I wanted to do the best I could and try to get better physically and mentally." As a Corner Back, he has to check the Wide Receivers running routes and catching the ball. No matter what happens, you can't take away that our Warriors are National District Conference Champions. Isaiah said, "I was a part of a team that has put a banner in the school; it feels great and exciting knowing that dang 'we did it'." It is as straight forward as that; "We did it." Through everything, our Warriors have stayed strong in their fight to be Champions.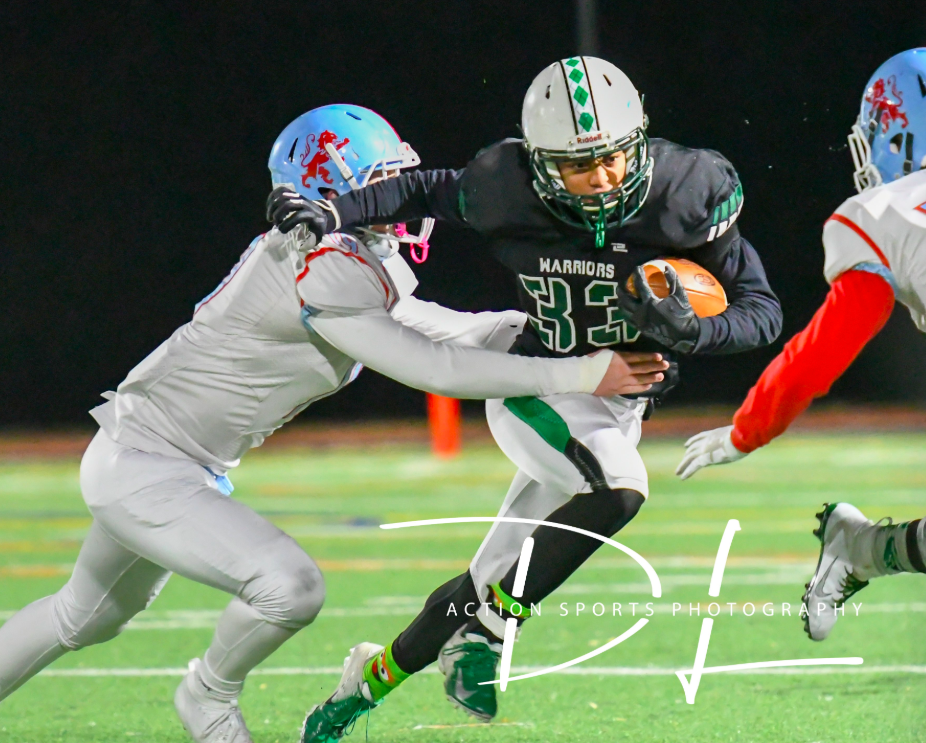 #33 Isaiah Mefford has taken his running game to the next level, holdng a leading role offensively each time he runs the ball. Mefford allows the offense to be diverse in its play calling, having options on and off the ball.  He goes above the standard of a regular running back, having played every game and putting up great numbers. Isaiah earned 3 Top Honors: First Team Offense, First Team Defense and Offensive Player of the Year in the conference. During the course of a game, the energy in him can only be described through his perspective; "I play hard to the last snap…But I've also never played this well on offense before, so it's amazing that I get to really help my team on both sides of the ball now."
His performances are what gets Wakefield out of the mud frequently, and are amazing to watch in action. His confidence on the turf has truly developed his winning mindset; "I go into every game thinking that we are going to win…If you make a mistake, forget about it." Having that type of thinking is what drives Isaiah day in and day out.
Wakefield Warriors are only looking up from here, in the words of Isaiah Mefford, "Our team is built on momentum and once we get rolling, it's hard to stop us." Beating Westfield Friday night would be a dream win. With a win, we remain in the playoffs.
The future of Wakefield Football is bright. Our Freshman team finished their season with a record of 7-1, only losing to the Marshall Statesmen. The Freshman had a phenomenal season; they were nothing but great. Caine Poythress was starting Quarterback for the freshman team this year, so the Poythress Quarterback tradition will continue.
The Junior Varsity team completed their season with a record of 4-4. These players put some solid effort on the field and have a lot to learn; they have the model of greatness from this year's Varsity team to look at.
Go support our team on Friday at 7pm at Westfield. Tickets are $7.
Leave a Comment
About the Contributor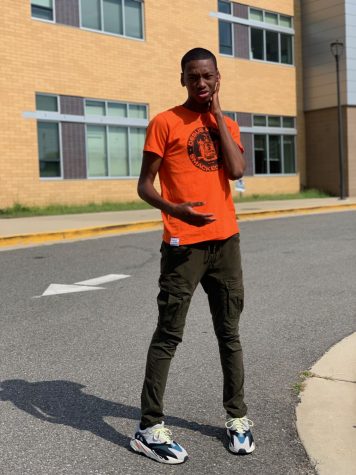 DeAndre Parker '20, Staff Writer
DeAndre Parker is a Senior in the class of 2020. He loves to play basketball, and to study the game first hand. In school he enjoys science courses, previously...