Share Memories of Rayvon "Bear" Hackley
Rayvon "Bear" Hackley passed away on Friday. He is a Wakefield Alumni, Class of 1990. When he attended Wakefield he was in the Cooking Club and was on the Wrestling, Track, and Football teams. He started working at Wakefield in November of 1999 and was always in the hallways with a smile, kind words, and solid advice. He was a pillar of the Wakefield community and will be greatly missed.
Bear shared how he felt about working at Wakefield in the 2015 article "Nine Stories", where The Chieftain interviewed nine Wakefield Alumni who returned to Wakefield to work after they graduated.
Bear said this of his 20+ years working at Wakefield: "It feels great giving back to the community…[and it is] pretty much like home. Wakefield is one of the best schools."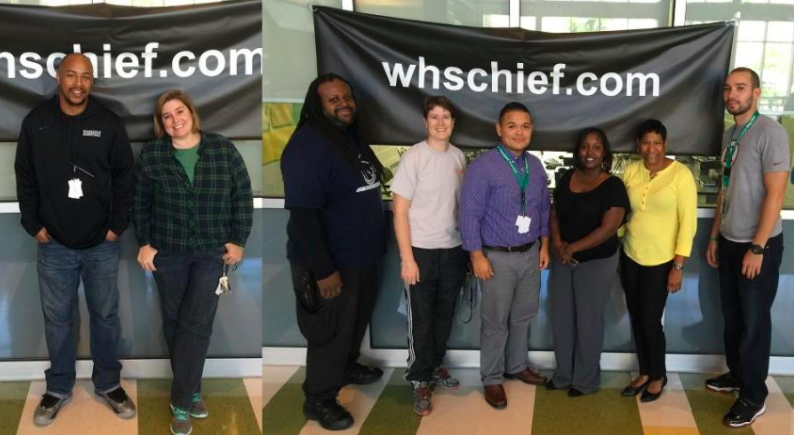 Our deepest sympathies go out to Bear's family and friends. When details of arrangements become available, we will update this post. For now, please share your memories in the comment section below.
View Comments (12)