Where is the Fabulous Mr. Fox?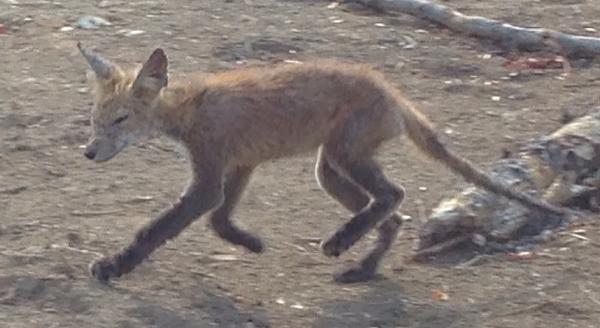 The small, injured, and hungry critter that has been roaming Wakefield was so popular in September, he even had a Twitter account opened in his honor, @WakefieldFox. Where has the Wakefield fox gone? Many members of Wakefield have stories about the little warrior. Georgia Allen '15 recalls that he was first sited visiting the field hockey team at practice this summer. As the school year began, students and faculty alike began to talk about this unexpected visitor. His daily sightings were most notable through the floor to ceiling windows in the library. He garnered quite a fan base. Officer Queen and Dr. Willmore joked about seeing the fox "walk across the new crosswalk and wait for cars to pass." Dr. Willmore added, "he follows directions better than some kids." Dr. Megargee jovially pointed out, "we went from having mice at the old school to predators who can catch mice at the new school." Many members of the Wakefield community were worried for the Wakefield Fox and contacted the Animal Welfare League of Arlington to see what was being done to help. When this reporter contacted the AWLA two weeks ago, the Wakefield fox was well known; he was almost a legend in his ability to elude Animal Control when they would come to the school to investigate. Well Wakefield, unfortunately, the little guy has been put down. Kerry McKeel, a spokesperson for AWLA, broke the news about the whereabouts of the Wakefield Fox. A few weekends ago, a family had an encounter with the fox while playing basketball. She explained, "the fox wasn't aggressive, but showed no fear whatsoever, and then attacked their water bottles." Since this behavior was abnormal for the fox, the decision was made to put him down. Another huge factor that played into that decision was that the fox had a bad case of mange, a sometimes painful skin disorder, and seemed to be limping at times. Although Wakefield is sad to see our unofficial mascot go, most would agree that the decision made was the best choice for the fox. He will live on in our memories and, of course, on Twitterverse.
Leave a Comment
About the Contributor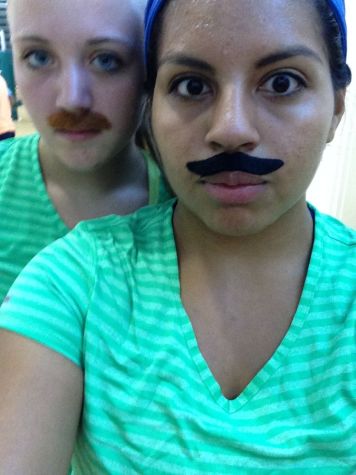 Erika Zelaya '15, Co-Editor In Chief
Erika is a senior this year and this will be her second year on The Chieftain staff. She is Co-Vice president of the Senior Class and captain of the Varsity...