Muhammad Ali 1942-2016: This Butterfly Floated His Way to Peace
On June 3rd, 2016 we lost a legend. Muhammad Ali passed away at the age of 74. He was the silver-tongued boxer and civil rights champion; the world thought of him as the greatest boxer of all time.
Ali died at a Phoenix-area hospital, where he spent the past couple days being treated for respiratory complications. He was battling Parkinson's disease for 32 years. Now this fight is over; Ali will no longer suffer, and finally be able to rest in peace.
Snapchat released a filter of a boxer's glove with a bee and a butterfly flying around in honor of his loss, and this famous quote, "Float like a butterfly, sting like a bee."                                            
Some of his many other famous quotes were:
"The man who views the world at 50 the same as he did at 20 has wasted 30 years of his life."
"I am the greatest, I said that even before I knew I was."
"He who is not courageous enough to take risks will accomplish nothing in life."
Float on, champ.
Leave a Comment
About the Contributor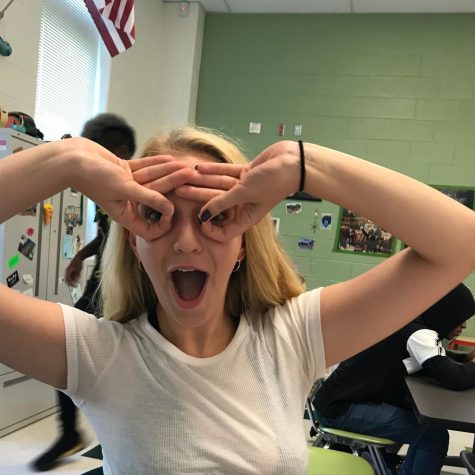 Elena Arrowsmith '19, Editor In Chief
Hi my name's Elena! I'm a senior here at Wakefield and I've been on The Chieftain since my freshmen year. I work at Dogma Bakery where I get to hang out...