Wrestling Seniors Left Their Mark
This was a very intense season for Wakefield's Varsity Wrestling team. The varsity team definitely improved from last year. The first big win was against Mount Vernon, It was easy to see that Coach Humphries had spent time over the summer teaching the team new moves.
The Varsity and JV team participated in the annual NOVA Classics tournament, one of the biggest tournament in the area. Senior Yasser Azizi won the Cavalier Classic at W.T. Woodson just before Winter Break.
Then the varsity team won against Robert Lee High School, #winning 36-34.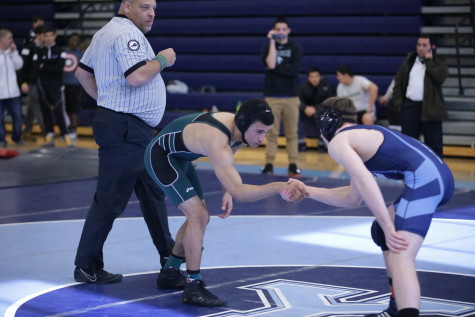 On January 28th, both the JV and Varsity team celebrated their senior teammate's successes during Senior Night. D'Angelo Jones, Yasser Azizi, and Omar Al-Dulami were all recognized for their accomplishments throughout their high school wrestling careers. This year's Senior Night was very emotional for Team Captain D'Angelo Jones; he got to wrestle injury free in the Wakefield Gym. In previous seasons, injury had always stopped him for wrestling at home matches.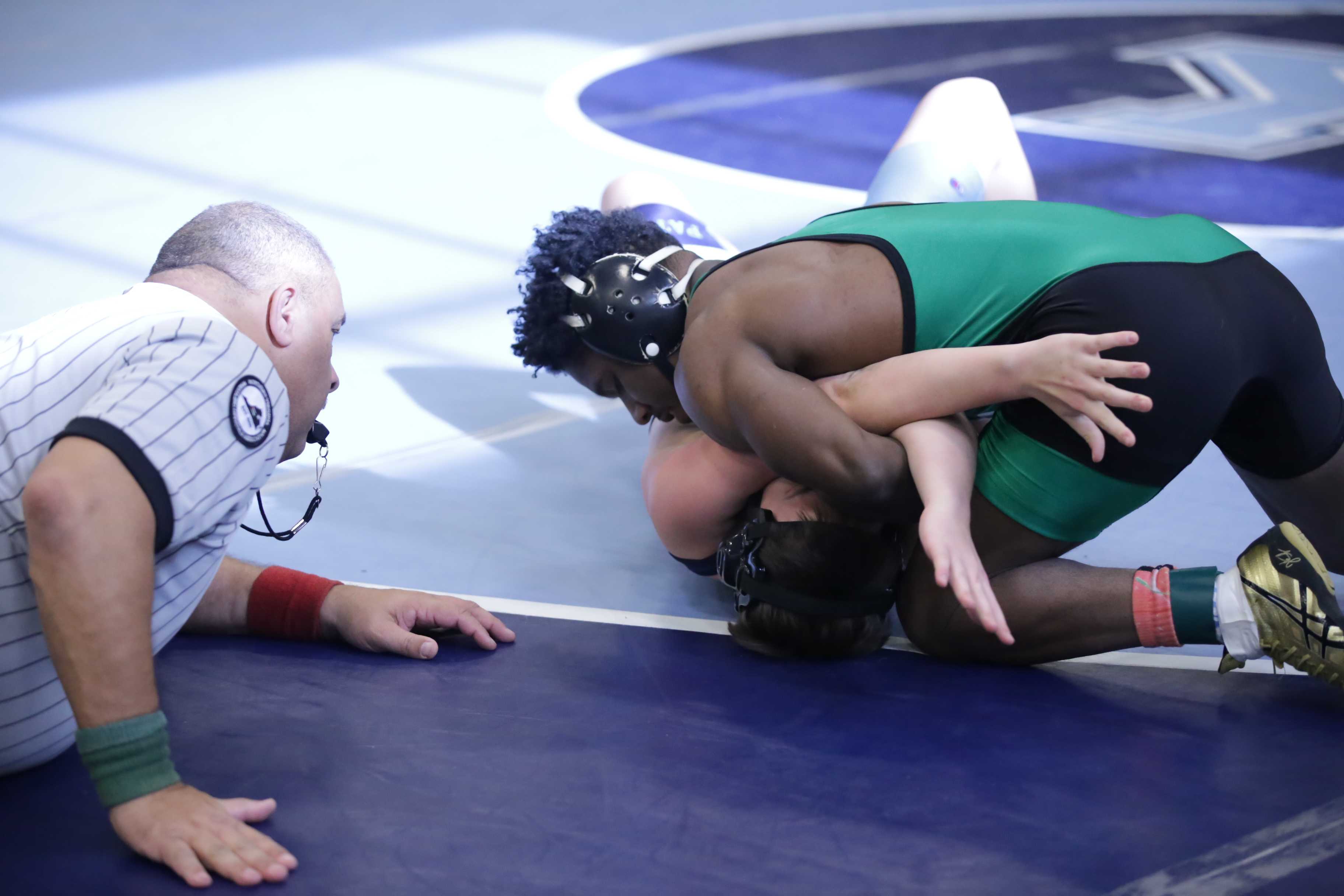 This season was a blast to watch; this team has cleared the mat for next year's members. Senior D'Angelo Jones, junior Dennis Jimenez, and Senior Yasser Azizi had crazy winning streaks this year. Junior Dennis Jimenez finished his opponents off quickly at the Conference 13 Tournament; five guys advanced to Regionals. That is where Wakefield Wrestling ended for this year. Individual wrestlers, like Dennis Jimenez, continue to wrestle long after the season is over. He said, "I just need to keep working hard and improving."
View Comments (1)